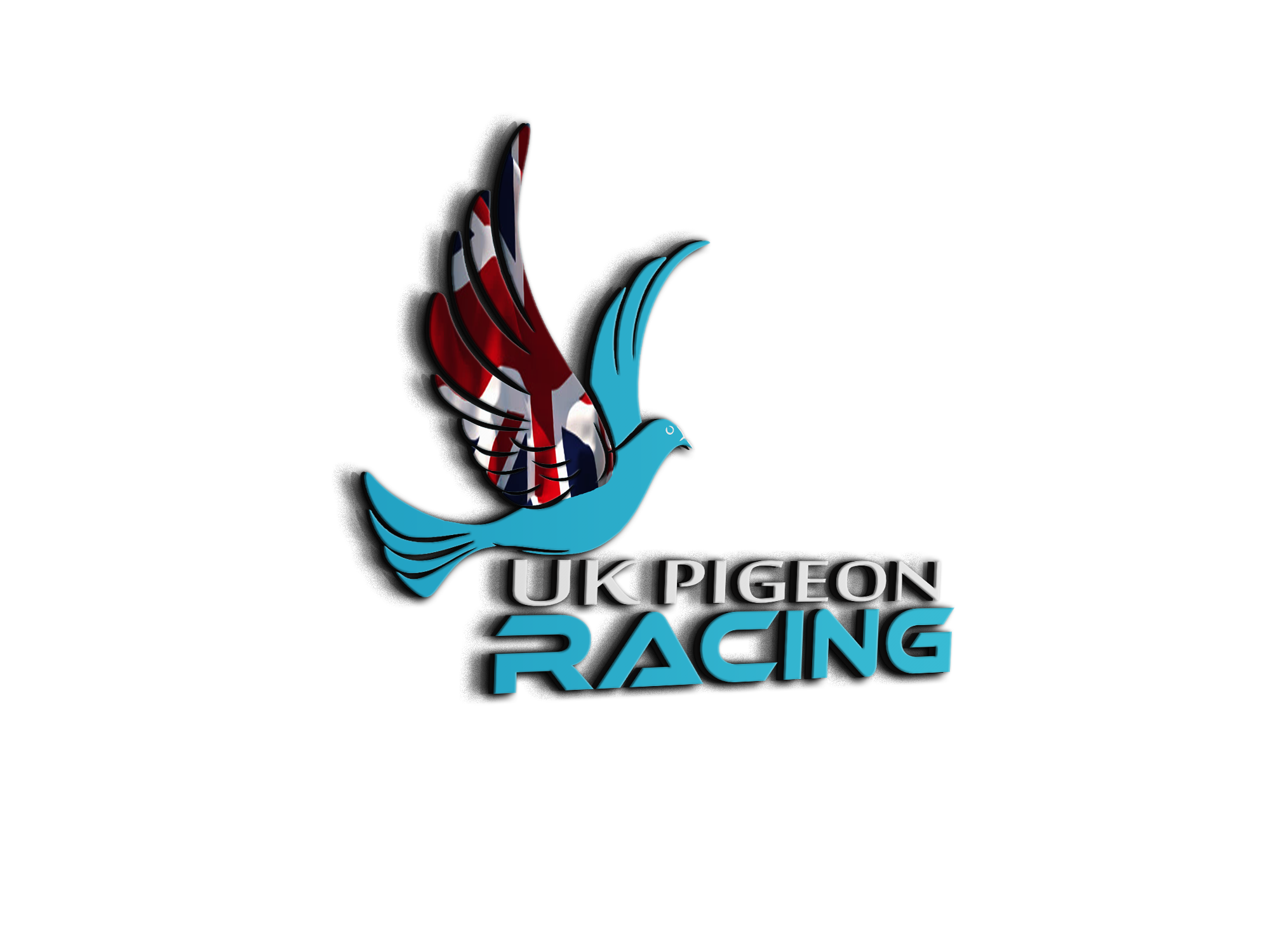 Some Novice questions
Topic starter
31/10/2018 1:52 pm
Hi all,
Just recently decided to take the plunge into Pigeon racing. I've been researching online checking out you tube videos etc.. Getting my head around Widowhood/Roundabout/Natural etc... so far so good. I have actually kept a couple of pigeons in the past, more by accident than design, and also currently breed and show rabbits. I've just sent off my application to the RPA and I am keenly waiting their response.
Anyhow a couple of things I have questions about and not as yet got answers to.
Vaccinations? by the rules you have to have them witnessed by two club reps or a vet. Do local clubs maybe organise a vaccination day ? or will I need to go to my vet with all the expense that that entails? I am happy to give vaccinations as I do my rabbits every year for the hideous RVHD virus.
I am also bewildered by the races, I guess this will become clearer if I get to join a club. I have no idea as yet about local clubs as I dont have my rpa starter pack yet and cant see any reference online to local clubs or federations. I live in Reading Berkshire UK. Will I need to join a dozen clubs to race in their races? I've seen mention of club/federation races and NFC, NRCC, UBI & BICC. Can I just enter them or will I need to join the various clubs in order to race? I guess my first year will be young bird races as I have invested in some stock pairs to breed my own young birds.
Cheers for now
Don
Snowfields Loft
(in the making) 😀
Very welcome to the Site. Things are done a little differently over here so the others will be in a better position to help you regarding local clubs.
Over here we join our local club which is turn affiliated to a Federation (of Clubs) It is the Fed that usually sets out a race programme and again in our case consists of 17 Old Bird races and 10 Young Bird races.
The only advice I will offer is to make haste slowly. Your experience with the rabbits will stand to you so good luck with this new adventure.
This lady deals with your area and will be able to point you in the right direction.
SOUTHERN REGION:
Mrs H Marsh
Oakley, Southampton Road
Cadnam, Southampton
Hants SO40 2NF
Tel: 02380 813618
Berkshire, Buckinghamshire, Oxfordshire, Hampshire, Surrey, West Sussex, East Sussex, Isle of Wight
Children with autism are colourful - they are very beautiful and like the rainbow they stand out.
Hi Don and welcome to the site, there are members on this site in that area who will hopefully tell you what clubs there are there, as for vaccinations some clubs do have vaccination days some you just have to get the two witnesses from club etc to sign and verify procedure has been done
As Magic says take it slowly, try and get a mentor closer to home who can give guidance and support, but any questions you have fire away there is plenty of knowledgable folks on here
Firstly welcome to the site Don, hope you enjoy it. Plenty of great members on here willing to help.
Although you don't need to be a member of a "club" to race, as you can just be an individual member and just fly in the Nationals and Classics, it would be much better for you to start by joining a local club.
It would be worth you contacting the regional secretary that Magic has mentioned as they will tell you of clubs local, but there is at least one club in Reading. We do have a member on here from Reading, S&P Kulpa, whom I'm sure would be only too happy to point you in the right direction. They will take some beating mind 😀 very good fliers. Once you have joined a club, which you won't officially be able to do until after their AGM, only because you would then be liable for last year fees, you will then pay your RPRA and regional fees through that club. You will then next year be able to race in any of the clubs races.
As far as vaccinations are concerned some clubs will do them at the club. Otherwise club members will certainly be happy to help you out.
Hope you enjoy the sport and all the best.
Andy
Welcome to site and the sport Don, I'm sure you will find this site very useful and a bit of fun too.
Magic, Buster and Andy have already pretty much answered you're questions so not much more I can add. As they say your best option when just starting up is to find a club near you and just stick to club racing for now. Once you have found a suitable club I have no doubt you will get plenty of help and advice.
I race with the South coast federation and there is a club in Reading that race in the same Fed, as Andy says we do have a very good partnership on this site who are in Reading who I'm sure will be only to pleased to help you out.
As you are already involved in breeding animals I'm sure you will do very well in our sport, the main thing you will need is patience. Take things slowly and keep it manageable and simple to start with, you will have plenty of highs and lows but just make sure you enjoy it. Again as others have said, ask whatever questions you like and we will do our best to help.
Very best wishes and good luck.
Welcome Don, yes we live in Reading which area do you live there are 4 clubs in Reading and I will tell you which is the nearest.
Steve
Topic starter
01/11/2018 3:39 pm
Thanks for the replies. I live in RG2 pretty much central south. Top of Whitley street. I am a bit limited for space so yep I will be taking things easy and keeping very modest numbers for sure, certainly at first. Need to see if I can get them to come home first lol, and see what my neighbours make of them!
Hopefully my NPA starter pack will arrive shortly and make more sense of things. I think I will be investing in an ETS... do the Reading clubs support ETS.. any recommendations?
Cheers for now..
Don
Snowfields Loft
(in the making) 😀
Hopefully my NPA starter pack will arrive shortly and make more sense of things. I think I will be investing in an ETS... do the Reading clubs support ETS.. any recommendations?
Cheers for now..
Don
When I returned to the racing side of things in 2013 there were a few in the club using different types of ETS including Unicon, Benzing, Taurus and Bricon so I had the opportunity to be involved in all of these systems before having to make a choice. Unicon was by far the most popular with 3 members using, two for the Taurus and one each for the other two.
I quickly realised that the Bricon system was the one for me as IMO it was more user friendly than the others and I purchased one for the following season and haven't regretted it for one moment since.
Children with autism are colourful - they are very beautiful and like the rainbow they stand out.
I use the bricon system myself. Haven't had any dealings with any other though. All of the members in my club use bricon and I brought mine from a club member that was giving up. I have had no trouble with it and find it easy to use.
Topic starter
02/11/2018 1:12 pm
Seems like an easy system to set up.. I'll check with the club before spending the bucks 🙂
One thing I have concerns about.. we do get a lot of Red Kites around the area I plan on training from. I know they are mostly carrion feeders around here but would they, or could they be a threat to my pigeons?
Don
Snowfields Loft
(in the making) 😀
The pigeons won't like seeing them, but they won't go for the pigeons. The main ones to watch out for are the sparrowhawks and peregrines.
Hi Don ,We live about 1/2 a mile from you. You wont have to worry about the red kites the birds will get used to them. All the clubs in Reading use Bricon we were the first to get an ETS system and this system was recommended to us by a friend. and everyone saw how easy this system was and followed suit the nearest club to you would be the Shinfield and district RPC based at the sportsman pub on the Shinfield road This is one of the clubs that I belong too. My Mum is the secretary and they fly with the Berkshire fed , There is also the Borough of Reading and the Caversham and district RPC who fly with the BB&O Fed , this is the other club we belong to and is the strongest club in the area. I know there is a member of Shinfield that is giving up so he may have an ETS system for sale if he decides to sell it.
Steve
Sounds like your birds have got used to the kites like ours have with the buzzards Steve. I do get the odd kite fly over but not very often, they are a bit nervous when they see it, but take no notice of the buzzards that are around all the time.
Like the Avitar Don !!
Good advice and support as usual Steve, shame you have a member packing up but could be happy days for Don 😀
We too get Buzzards and Red Kite around our lofts, they take no notice of the Buzzards but do take flight when the Kite come over, but that's partly because they fly very low but once in the air they take no notice of each other. Even if the Kite were interested (which they aren't) they would be far too slow.
All the best.
Topic starter
02/11/2018 10:59 pm
That's good news... I've only ever seen one sparrow hawk around here and no peregrines.. I guess I'll have to suck it and see.
Avatar is a cock that caught my eye on the Tumley lofts site.. now residing here... hopefully part of my foundation stock 🙂
The Sportsman pub is literally in walking distance 🙂 pretty handy 🙂
Thanks all for your help... so many questions ... more to come I'm sure
Cheers Don
Snowfields Loft
(in the making) 😀