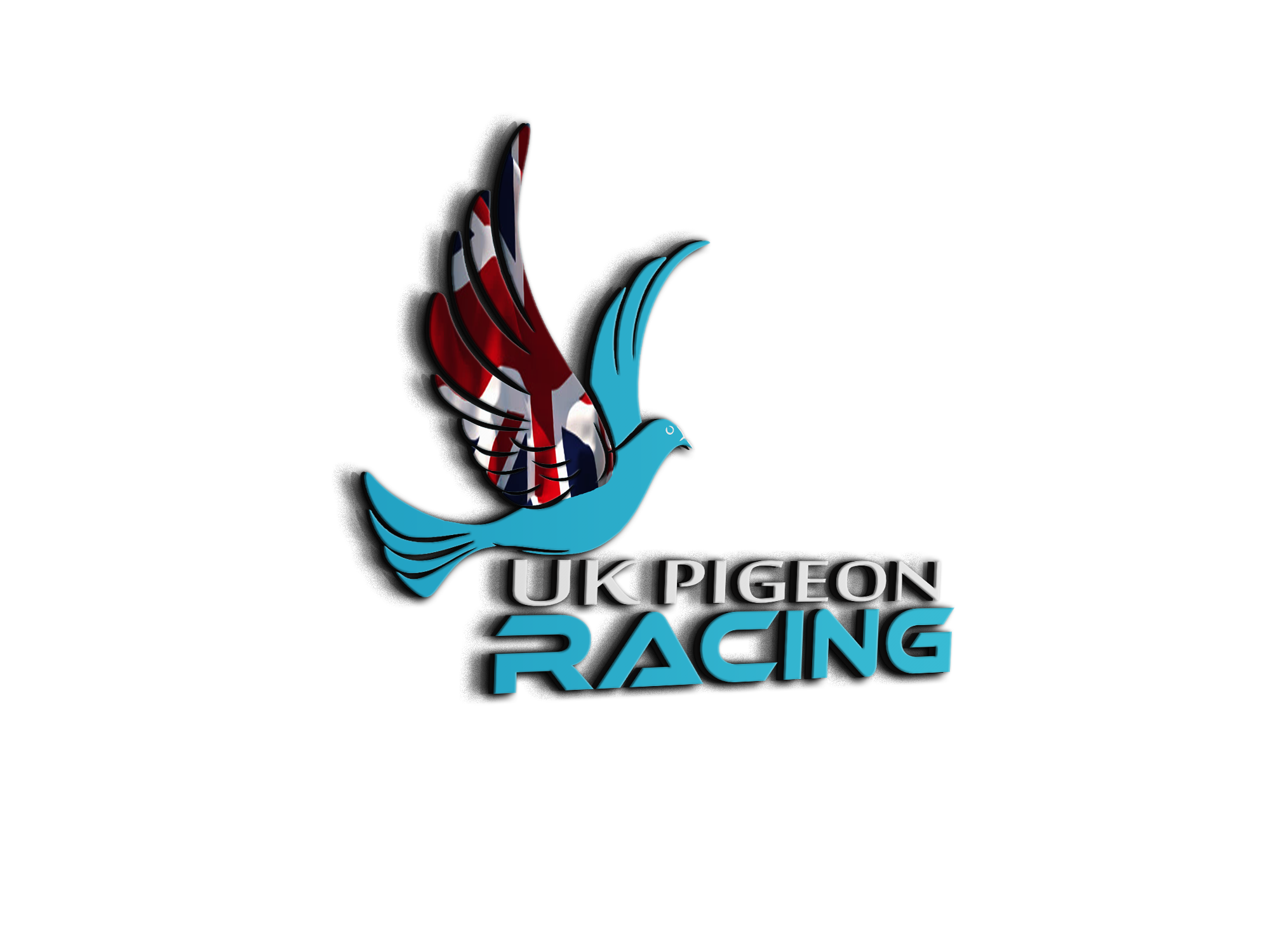 Pigeon vaccinations
Topic starter
03/10/2021 5:59 am
Hi, begginer fancier here. 
Firstly a bit about myself, as I'm hoping to stick around and learn as I go. I've never used forums for anything before. So hopefully I'm posting this in the right place, if not please correct me. 
I'm 23 from East of England. I brought 2 pairs of birds from a local fancier back in May. Since then  one pair has had 3 young, but the other pair hasn't had any. 
My young birds seem to be doing really well, they loft fly daily by themselves and I've taken them to around 2 miles for releases so far and they have come back without issue within 15 mins. However they seem to still have plenty of energy left after returning. As they continue to circle the garden for a while before coming in and landing. 
My other main question at the minute is on vaccinations. I have pmv vaccine ready to give them. But have read that salmonella is also a common problem. I just wanted to know your thoughts on this, whether I should/shouldn't vaccinate for this. I've also read that this vaccine can be dangerous if there is already a infection present in the loft. But to check this you need a lab test? Any advice would be great, again apologies for the long post but I want to make sure I'm doing right by my birds. 
Thankyou
welcome  to the forum Tom you will get good advice and help on here i would say don't buy any pigeons untill you have posted on here what it is your looking for i know one member maybe not too far from you has some very reasonable priced birds for sale and you would not go wrong with them there are also members who will be only to happy to breed you ybs to race next year good luck
welcome  to the forum Tom you will get good advice and help on here i would say don't buy any pigeons untill you have posted on here what it is your looking for i know one member maybe not too far from you has some very reasonable priced birds for sale and you would not go wrong with them there are also members who will be only to happy to breed you ybs to race next year good luck
forgot to say we will be having some weekly shows starting soon which all you have to do is take a photo of your pigeon to enter, details nearer the time
Topic starter
03/10/2021 8:18 am
@george-morgan Thankyou very much for your quick reply, I do have some birds already. 
I'm not looking to race just yet, I wanted to get the hang of things first and learn how to get the birds in good condition and healthy
Good morning Tom. Welcome to the forum. A great bunch on here that will be willing to help and give advice. 
As far as your bit of training is concerned your birds sound as though they are in good condition. A 2 mile trainer is nothing for them and they will have plenty of flying left in them on return. They will fly much further than 2 miles when just exercising. All the training is doing really is getting them used to the basket and being released to find tgeir way home. Nothing to worry about if they don't come straight in at this stage. 
PMV vaccine has to be given every year for us to be able to race them. I wouldn't treat for salmonella. If the loft is kept clean and dry you shouldn't have a problem. 
Home of the ukpigeonracing test loft.
have you any photos of your set up Tom post them on here we always like to see new members loft and birds
Topic starter
03/10/2021 10:56 am
@andy123 Thankyou, what are the best ways to tell if they are in good health ? 
And what would you recommend for cleaning the loft? Disinfectant etc? 
One more question 😅 with regards to moulting, what order are feathers replaced ? As far as I understand with the wings the feathers closest to the body are dropped first and then work out ? What about the tail? As one of my birds seems to have a gap of a couple of feathers in the middle of his tail but the others don't, but he is the one who always makes it back first so it dosent seem to affect him too much. 
How do I tell when they have finished moulting ? Is this done when the final flight feather is replaced ? Or is there more after this ? 
Hi Tom and welcome to the site, can only repeat what has already been said
Sadie's Loft's, home of great birds, just a poor loft manager
@tom97 you can tell if a bird is in good condition by watching them when exercising and looking for other signs. 
When exercising they should seem to be enjoying themselves, flying high I think is also a good sign of good health, when landing they shouldn't be gaping. 
For cleaning out just a good scraper, a wall paper stripper is perfect for the job. Get a wide one rather than a narrow one. You shouldn't need to use any disinfectant, I don't but some will.
With the moult the first flights to drop are the first flight feathers. These are the ones in the middle of the wing and drop one at a time going towards the outside flights. The body and head feathers will usually start shortly after the 4th flight is dropped but this depends on your system. The youngsters will go through the body moult before the old birds. The tail feathers do drop in a different order but not sure what order. I think they do drop a couple from the middle and at the same time a couple from the outside. You will often see them flying with big gaps in the tail. It won't effect their flying, really the tail is mainly their brakes. The secondaries, those wing feathers closest to the body, moult in random and aren't necessarily all moulted every year. The moulting is finished when the last flight has grown. But you should notice a few down feathers in the boxes most of the year. The loft will have feathers everywhere when heavy in the moult and some of the birds may look more like oven ready lol. 
Keep asking questions as there is always members happy to help. You may get different answers as there are many different ways. You just need to develop a system that suits you and the birds. 
Home of the ukpigeonracing test loft.
Topic starter
03/10/2021 5:32 pm
@andy123 thankyou all for your fantastic advice, I've learnt loads today that would have otherwise taken ages to learn for myself. 
I'm sure I have a unlimited supply of questions lol
Do all pigeons moult at the same time ? One of my young birds does look "oven ready" haha but the other is In near perfect condition. Not missing any neck/head feathers and no new flights or tail feathers growing in. Is this normal/ does it mean he has finished moulting already and the other one is still going ? 
And so I just need to make sure I remove droppings/old food etc and keep the loft dry, this should be enough to prevent any problems with salmonella etc. Obviously will still vaccine against pmv 
@tom97 they will moult at different times depending on when born. If the one that looks near perfect is the older one it has probably nearly finished. If it is the younger one it probably hasn't moulted much yet. Birds will vary though. Some are quicker to moult than others. My older youngster are nearly through the moult, they are on their last or second to last flight. My later bred ones are falling apart as are my old birds. Even birds from the same nest can vary. I have a pair of latebreds where one has only got 4 flights to go but the other has only dropped 2 and probably won't moult through this year. Sometimes latebreds will hold nest flights into the following season and only drop them when going through the moult as yearlings. 
I scrape out, change the water and feed twice a day during the summer. During the winter when daylight hours restricts the amount of time I have they are just fed and watered once a day and only scraped out when I can. Do you feed in a trough or directly onto the floor?  
Home of the ukpigeonracing test loft.
Topic starter
03/10/2021 6:47 pm
I feed in to a trough, 35grams per bird per day, I'm considering splitting the feed to half in the morning and half in the evening, as the birds come home no problem, they just don't seem to respond very well when I'm trying to get them to come in. They sit on the nearby roof and will come in about 5-10 mins after landing. Will splitting the feed help ? Or should I be feeding less ? 
@tom97 at this time of the year I wouldn't worry. Mine will be shut up most of the time soon as the weather worsens. I don't measure out what I feed. I just put plenty of food in the troughs and after a few minutes take away anything left. 
Are they fed before training? They should get used to coming in when called. If they don't come in make them miss a feed. They will trap quicker the next time but if you are only going 2 miles and they aren't hungry they won't trap quickly. 
Home of the ukpigeonracing test loft.
Hi Tom.
A big welcome. 
You are already getting some good advise from some good pigeon fanciers. 
As the others have said, it is a great bunch of people. Never hesitate to ask questions, that's what we are here for.
My only bit of advise is, enjoy your pigeons. It can become a serious business, but then you lose the real reason for being a pigeon fancier. If you lose the sheer joy of seeing your pigeons soaring, or watching a pair of pigeons nurturing a pair of babies, the purpose is lost. 
I wish you every success! 👍 
Salmonella is a bigger problem than a lot of people realize in pigeon racing. The vaccine does work. When the chicken industry started using Salmonella vaccines they saw a massive decrease in the number of cases.
As others said though, the best thing is to keep the loft clean and make sure there's no way any rats or mice are able to get into the loft.
When I was racing pigeons the Salmonella vaccine for racing pigeons wasn't approved by the RPRA. It probably still isn't. I tried it a couple of times just to experiment really. We used Chevivac - S I think. You can buy it from countries like Spain, but it needs to be kept cold. They post it to you wrapped in a icepack, it's not idea and even though the temperature was still cold. Maybe it wasn't cold enough to keep the product stable. So it could have been a total waste of money anyway!
The rule of thumb though is to treat the whole flock with a broad-spectrum antibiotic for around 10 days then inject. If you inject before giving your pigeons antibiotics for 10 days and they already have Salmonella. You'll wipe out many of your pigeons.