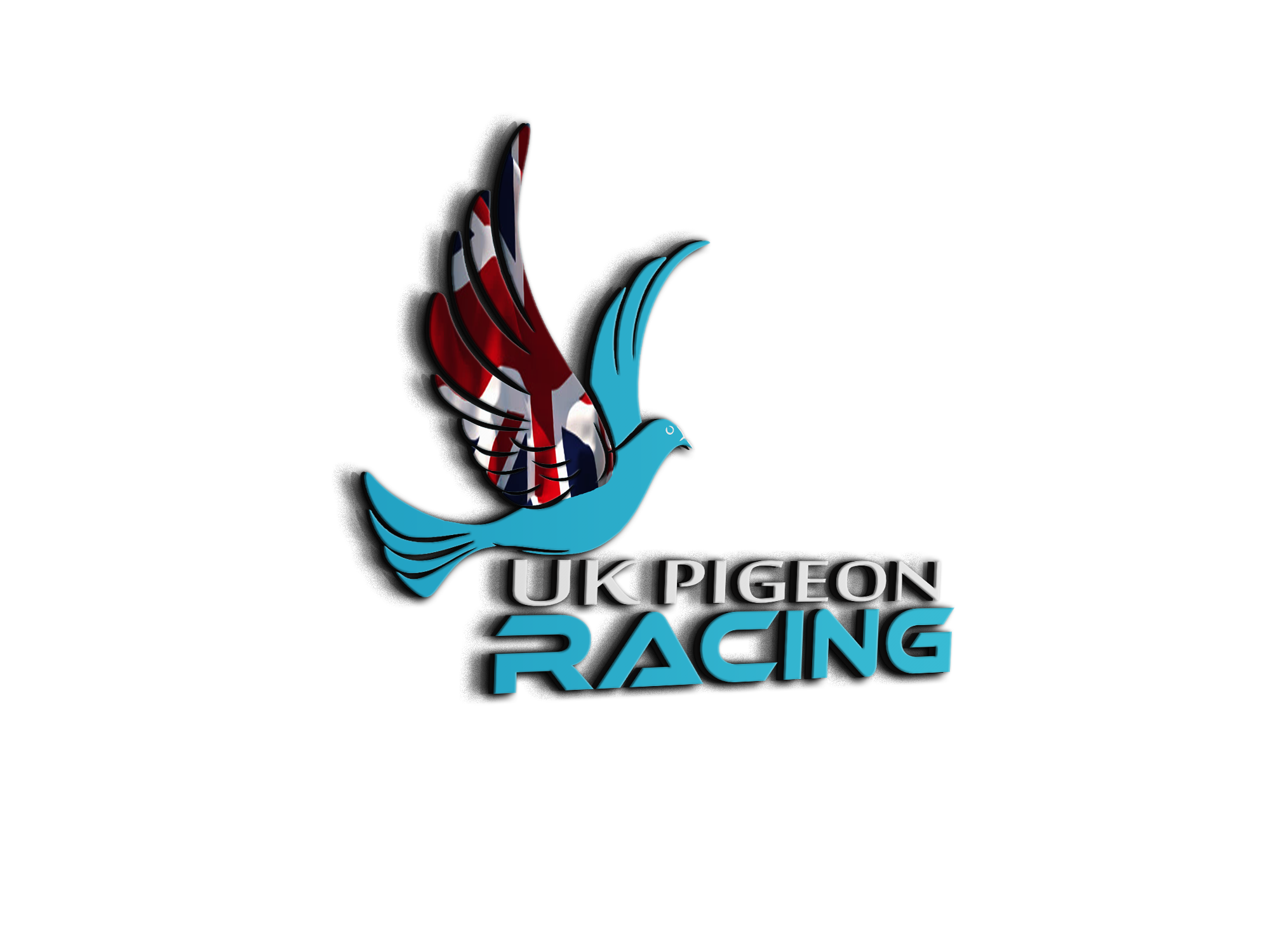 Second crop of youngsters
The second crop of youngsters are all coming out of the loft now.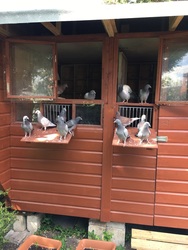 There are 26 youngsters in this batch. The 4 of Pete's, the 4 for Muzza and 18 others that I bred mainly bred from members pigeons sent to the Barcelona loft. They are starting to fly now especially the 6 that Pete bred that are flying well now. 
I let the old birds and the older youngsters out together in the morning and in the afternoon all are let out together. 71 in total. After being left out for around 3 hours the lofts are cleaned out water changes and fed in to the whistle. Although they are all out together and from 3 different sections, 2 different lofts, they all go back into their right sections. I am very pleased with the way they are coming on and the way the lofts are working. 
great Andy  71 birds in total that's a strong team you have now  loft and birds look great  good luck start training to-morrow
Glad all going well, bet the sky goes black with that many flying together


It will do when they are all flying together mate

At present some of the younger ones aren't flying much yet and the old birds being on natural aren't all out together. As George says getting a strong team together now. 
That is great to see, Andy.
You obviously have the three key ingredients.
Good lofts, good pigeons, and good health.
Those pigeons look terrific, and if they are quickly answering the call in for feed, they are in good health.
I think you have made a big leap forward in the Barcelona project.
Looking good Andy 👍 glad they are all coming on well bruv. We have 67 birds out and flying, it is a lovely sight although I'm not sure the neighbours agree and nor does Lisa when it comes to scraping them out 🤣😂
blimey 71 birds, i bet they look good flying in a group. wouldn't want the corn bill. I think i'll stick with my 9 birds

Its great to see that many flying together. we can see for a long way here as we are not built up and to see them in the distance then stretch out in a line and head back is a great site. As long as they don't see us by the loft ours will fly for at least an hour ( that's all we want them to do ) then when they see us by the loft they can't get in quick enough once the trap is open and that's because there hungry its habit

 .Taught from day one ,If you don't come in you don't get fedand they don't forget it