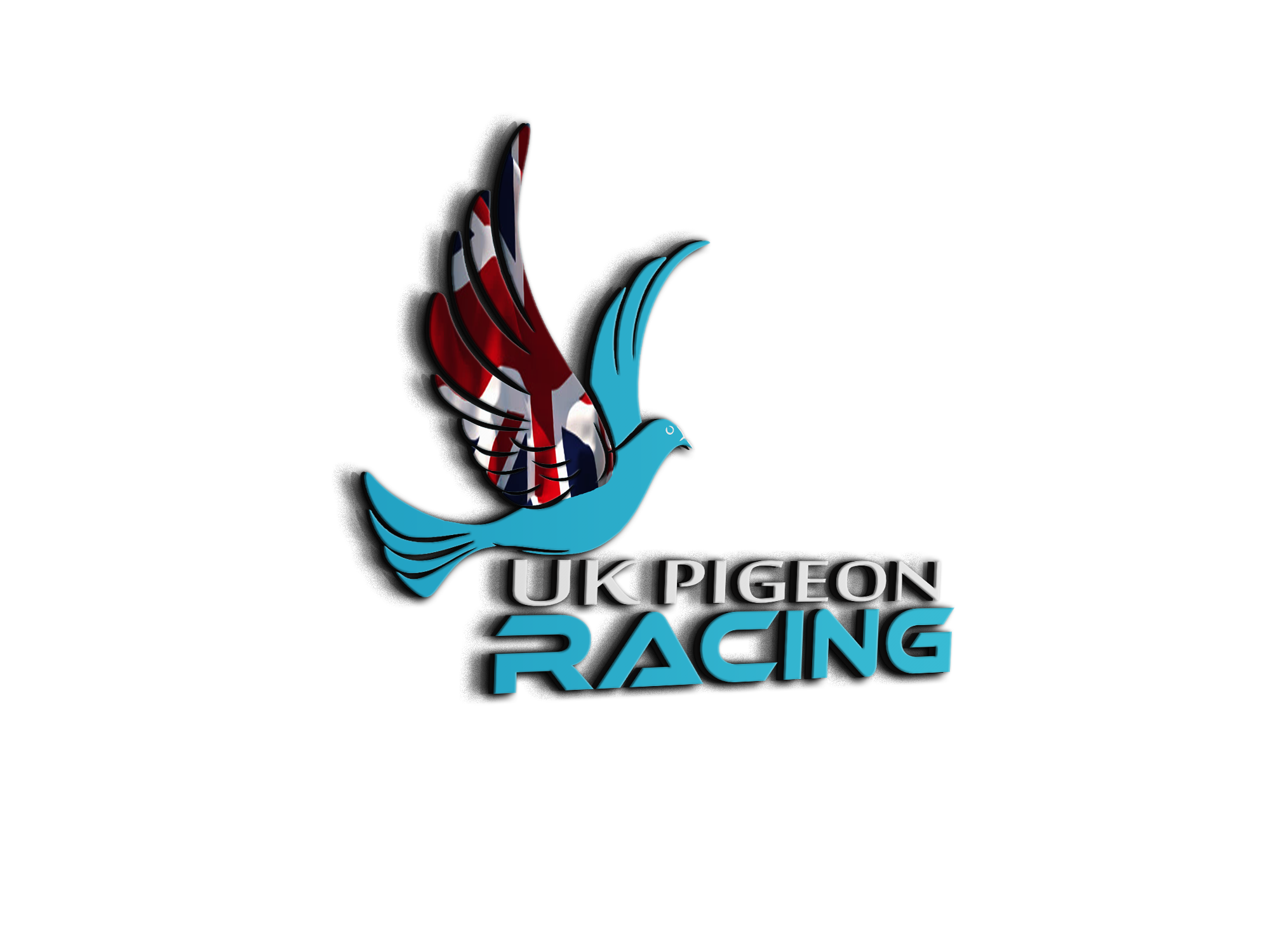 Race team paired up
Managed to get the race birds paired up today. I paired up 16 pairs. All but one pair were new pairings. They all seem to have settled together well. Just one cock that isn't to keen being shut in a nest box. I have started letting the pairs out individually for around half an hour at a time. I have had 7 pairs out on their own and all went back into their nest boxes fine, although a couple of the hens did try getting into their old nest boxes and mates 5gat they had last year. I have started with the pairs that I think will give me least trouble. I will continue to let the pairs out individually tomorrow until they have all been out. Then I will start to let 2 or 3 pairs out together. I'd hope to have them all out together, except maybe the odd pair, within 4 days. 
I also had an off cut of Lino from Roxanna's dad. Although not quite big enough I have put it down in the racing section. It will at least give me an idea of how it will work. If it works well I will buy some more and fit it properly.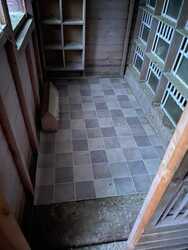 Well done mate, let us know how the lino goes, my worry would be it ripping when scraping out
should it be stuck  down  Andy keep the insects from living under it
It's quite experimental at the moment George. I needed to put a floor covering down of some sort as the old floor has bits of the top layer of ply breaking up. I was going to just put a new layer of ply down but Lino was suggested. I liked the sound of it. 
I didn't want to fix it down at present in case it doesn't work. Also this piece isn't quite big enough, stops a few inches short. I will have to see how it goes but I actually think it may be of benefit not fixed down. I can easily roll it up to sweep underneath if needed. I could spray underneath with a disinfectant or something like duramitex. We do sell a good quality disinfect in the shop used for kennels and yards along with ones for hutches, cages reptiles etc. Any of these could be tried, both underneath if required and on top, maybe once a week. 
I am thinking that a rubber/plastic scraper may be better for the floor Steve. Like the ones used for cleaning windows. Just have to see how difficult it is to get the droppings up. I may just be able to brush it. All trial and error at the moment. Looks nice though lol. 
We use lino under the grid floors before we put it down the concrete made the loft seem cold, not so now and when we clean under there its far easier . What we have is Tarkett . I got it from work it was a damaged roll for the racing hen and baby section. The stock loft fell off the back of a lorry literally as when i came home one night it was laying in the  gutter outside the empty hose. tried to find out who had dropped it nobody knew anything about it after sitting on my driveway for two weeks it became finders keepers. 
Andy, I agree. Get a piece that is a nice fit, loose lay it, and remove it from time to time to deep clean.
Looks good.
Quick update.
All pairs seem quite happy together. I had all the pairs out individually twice by midday today. This afternoon I started letting pairs out together. I just have to watch what pairs I let out together as some of the hens do try going back to their old box and mate from last year. I just shut some pairs in while others are out and keep changing them round. I have got 7 of the 16 pairs out together. Hopefully by the weekend they will all be fine. 
I did have a hen get out today. I was about to walk out the loft when I realised I had let a wrong pair out. I went back and changed them but hadn't shut the door. When I went to go out the hen was out on the decking. They haven't been out for a couple of months. As I walked out she flew off and seemed to be loving it flying in the wind. It was over an hour before she eventually came down. Not bad for a pigeon that hasn't been out for so long. 


All 16 pairs are out together now with no problems. I did still have 2 cocks squaring up to each other this afternoon but have now sorted themselves out. I have got one pair of yearlings that aren't keen on a nest box but they are the only 2 that aren't really paired up. So I will just leave them to it now. 
Some pairs are nest building well now and many of the cocks are chasing their hens. They have been out for an hour the last 3 afternoons. I love watching the cocks in hot pursuit of their hens in the sky. They don't stay out long as as soon as they land they are back in the loft and their nest boxes. I did have 6 yearlings that had only ever trapped into the young bird loft, but apart from one hen that I had to let into there the first couple of times, they are all trapping into the old bird loft. 
Well done mate soon settled
@buster121 Yes mate. I am a bit surprised that they settled so well as all but one pair are new pairings and I thought some of the hens might have tried to go back to their old mates. As I've said before I do like getting them settled before they start laying to avoid fighting and broken eggs later. 
Well done mate, let us know how the lino goes, my worry would be it ripping when scraping out
The Lino seems good so far mate. Most days I'm just brushing it. I do lightly scrape anything stuck. It is quite stained but will go over it with a damp sponge tomorrow. 
Great Andy could be worth considering, I did think about it about 3 or 4 years ago but nothing came of it, my concern was winter and not being able to mop it also ripping it as it would tear easier than the wooden floor
That's great news Andy, they have settled well for you.Also breaking the yearlings to the new loft also.