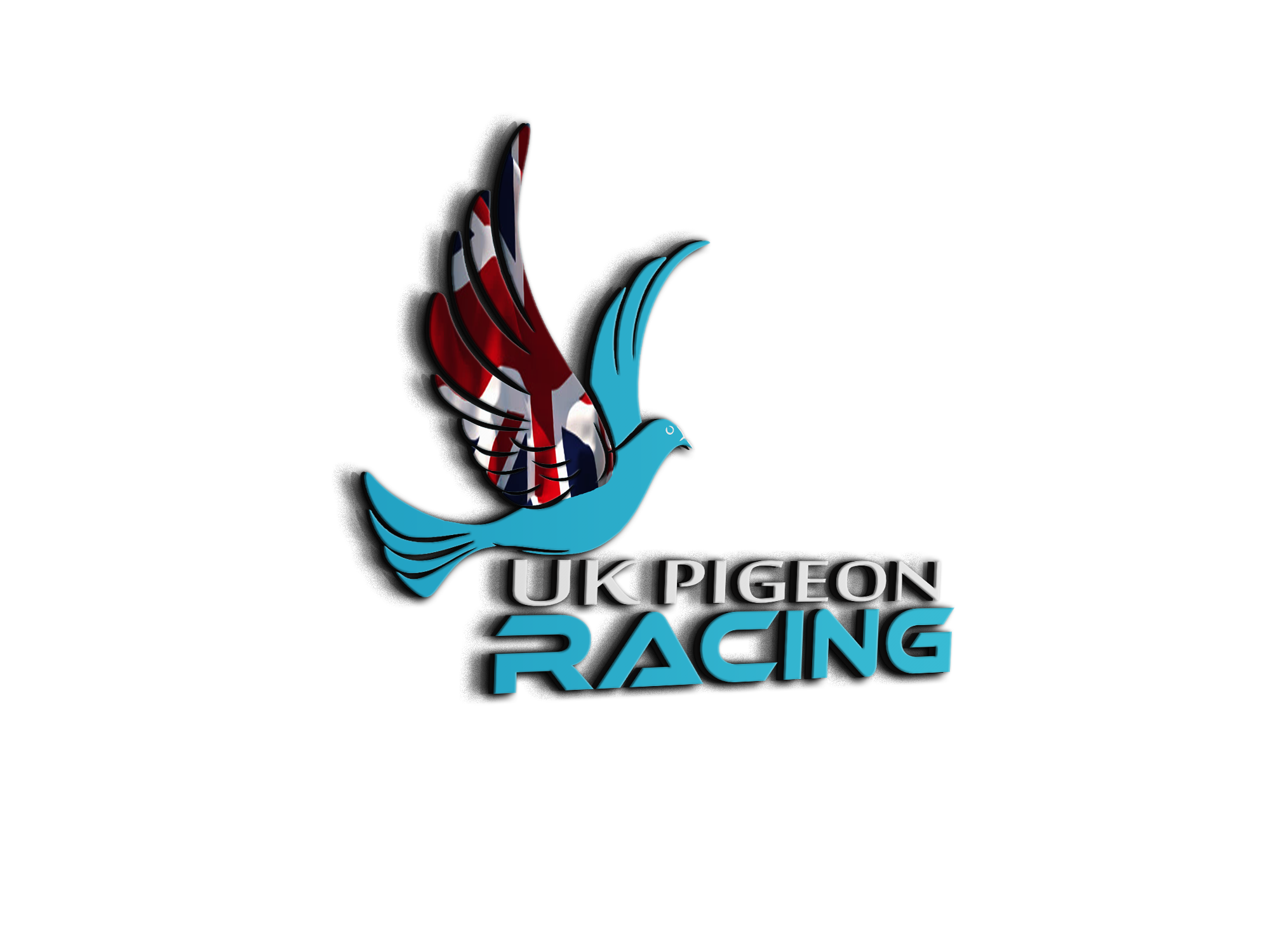 Youngsters in Barcelona team.
they look a great team Andy and see you have a few colour ones
Maturing very nicely indeed, credit where credits due
Sadie's Loft's, home of great birds, just a poor loft manager
Topic starter
08/06/2021 7:11 am
are you one missing ?
Well spotted George. Yes I have one youngster that has weaned itself in the old bird loft. I have just left it there, there is plenty of room in there. I'll take a photo later.
Home of the ukpigeonracing test loft.
Topic starter
08/06/2021 10:15 am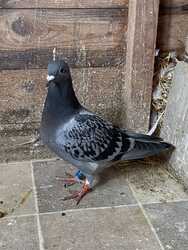 This is the youngster that was missing from the previous photos that is in the old bird loft George.
It is about 7 weeks old and flying well now. It is out of the Irish hen that I got back from the Pau International 544 miles last year.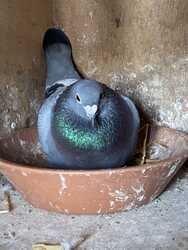 She was paired to a cock from John and Ben who was second bird from Poitiers 343 miles last year. The cock was lost from one of the bad trainers when the youngster was only about a week old. The hen reared the youngster up on her own although did have a bit of help from my old Red Grizzle cock that she was paired to last year when the youngster first came out of the nest and he insisted on feeding it lol. That is why it was left in the old bird loft. 
As can be seen the Irish hen is back down on eggs again but doesn't have a mate although the red grizzle cock is paired in the box below her and does go in her box occasionally but has his own eggs to sit so doesn't sit hers. She has been sitting solely on her own now for about 10 days. Will be sending her to Penzance this weekend and she will be one of my potential candidates for the SAN Sebastián Grand National. 
Home of the ukpigeonracing test loft.
That's a nice wee youngster, Andy.
It will be interesting to see how she goes.
I am good! They aren't firing rubber bullets at me. Yet.
Welcome to Victoria, 2021.
that's a cracking looking yb Andy
Sadie's Loft's, home of great birds, just a poor loft manager