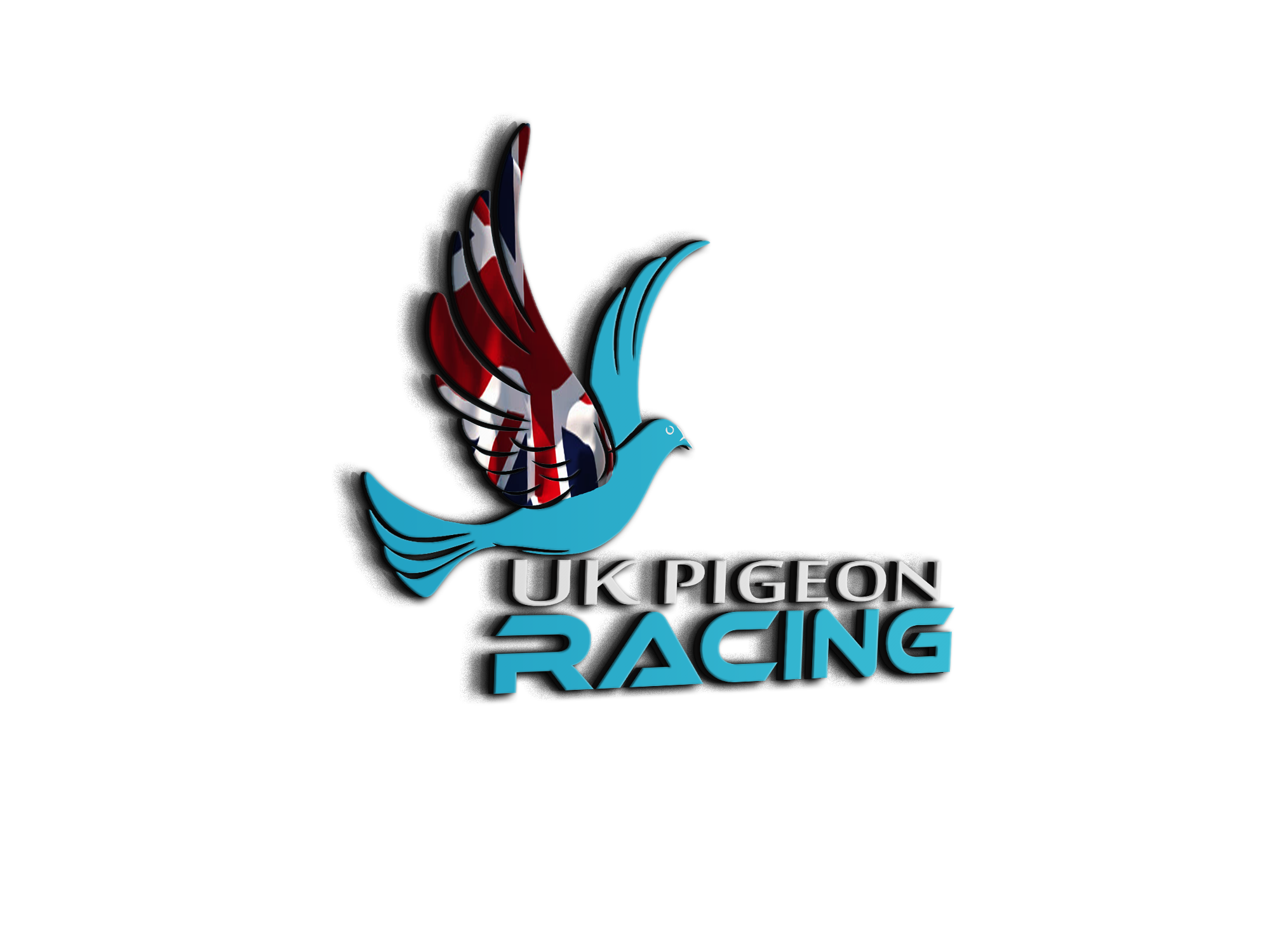 Getting ready to pair up race birds
Topic starter
20/02/2021 6:01 pm
This morning I put the nest box fronts back in and put a nest bowl in the boxes. The cocks all seemed keen. I am hoping to pair up tomorrow. The funny thing is that I have 2 Dark Chequer two year old cocks who had their own nest boxes last year. During the winter while the fronts were out these 2 cocks were quite happy sitting in the box perches instead of their boxes. 2 yearling cocks had taken their boxes. But as soon as I put the fronts back in they both took their boxes from last year back. 
Before putting the fronts in.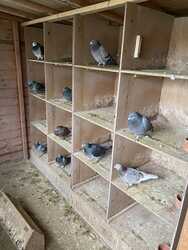 With fronts back in.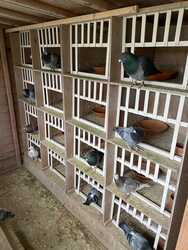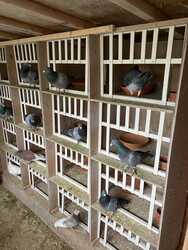 Video clip of the cocks.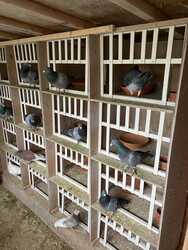 Topic starter
20/02/2021 6:03 pm
Video doesn't want to play. 
Video doesn't want to play. 
No it doesn't lol
I was going to post earlier about my yearlings and forgot until I seen this, was going to say how much they have been buzzing and spinning last week or so, have decided not going to breed until April or May this year