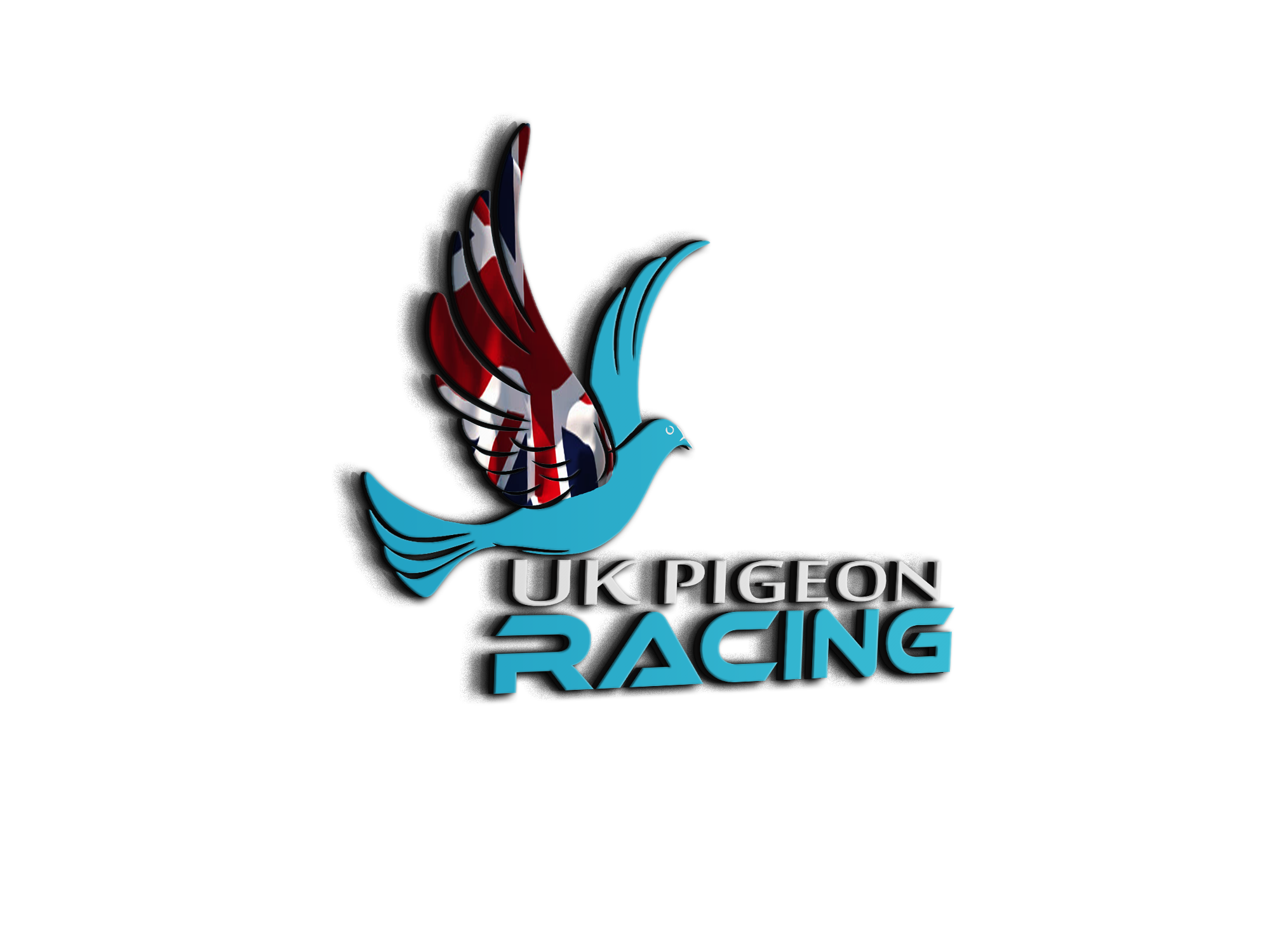 Taking to the trees
Topic starter
15/07/2021 8:52 pm
For some reason some of the youngsters have taken to going up into the tall fur tree in the neighbours garden behind the loft the last few days lol. They do come down quick enough when called. I don't mind what they do while their out as long as they come in when called.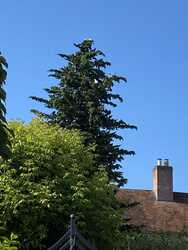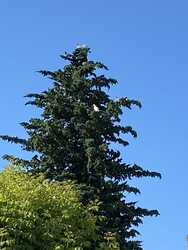 Home of the ukpigeonracing test loft.
Ooh, that makes me shudder!
Years ago in NZ at one place we had great big pine trees behind the house.
The babies started going up in them. Then on race day they would arrive and fly straight into the trees. I never broke them of it, but we moved house, and that fixed it.
I had one do the same all his life after flying land straight in the tree, glad he does not go out now to do it as that is the same tree the big female hawk sits in across the road note I said across the road, this year the bloke 2 doors away has 2 youngsters land in the tree in my neighbours garden which is 3 doors away from his house
Sadie's Loft's, home of great birds, just a poor loft manager
I tell you what, its a bloody nightmare once they get into the habit. 
I had a Staf van Reet hen that year which would have won every young bird race it went in. It would arrive home minutes in front of the others and fly straight into the trees. And sit there.
After 4 or 5 tries I just gave up and put it in the stock shed. 
 Never had those,But Ariel,Roof,sitters,if they weren't flying/bathing they were in,they can teach others to do the same,as my mentor used to say,better off out the way,only had one Ariel sitter she was miles in front one race,she sat on the same Ariel till she was ready some time later well you know we're she ended up!!
atb
This post was modified 6 months ago by
PVDMR
You can buy The Mans Winning pigeons BUT not the Man that flys them!!
Topic starter
17/07/2021 9:38 pm
Mine do land on the house beside the loft before coming down. The odd one will sometimes land directly on the loft but it's not that easy as the loft is much lower than the surrounding houses which are mostly 3 stores one side and a residential 3 story home on the other. I don't really mind as I'm only interested in the distance races so a fast trap isn't as important. The big advantage with them is that being that high up they can see any threat coming well in advance and will very quickly take off. They shot off yesterday before I saw anything, then I saw the sparrowhawk flying over. They very quickly chased her away before coming back down. 
Home of the ukpigeonracing test loft.