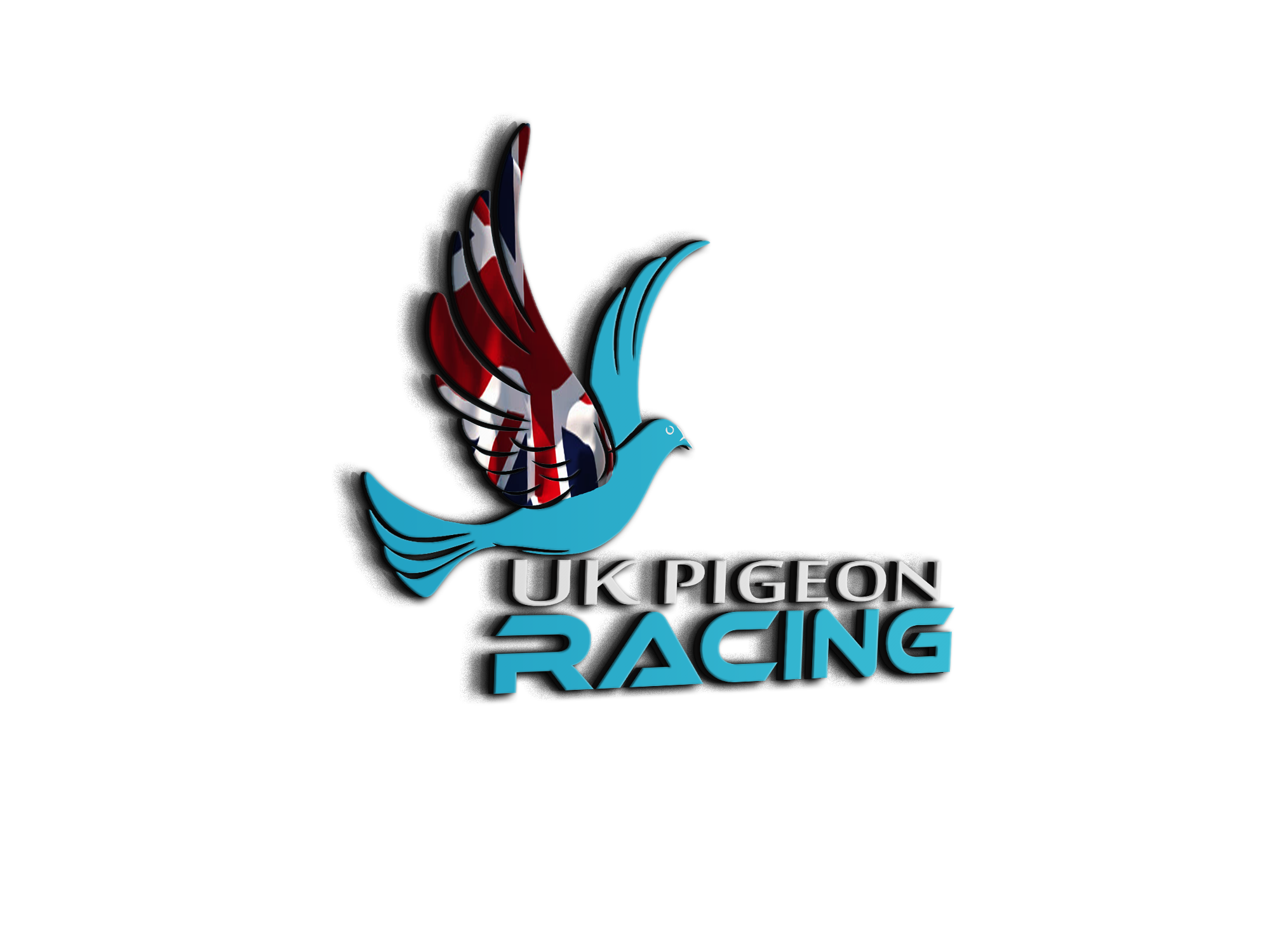 Keith Simpson Report - GEORGE BERRY'S 70 YEARS WITH PIGEONS
Topic starter
18/06/2019 8:01 pm
"The Original" Around The Up North Combine
George Berry's 70 Years With Pigeons"
By Good Corn
This report was written by me in 2006 and I have to say this was my most enjoyable report, simply because it contains George's war years. Sadly George passed away in 2017, gone but never forgotten.
George Berry first came associated with Pigeons in his home-town of Scarborough North Yorkshire at 8 years old, stretching back more than 70 long years. George's first livestock was Fantails and Tipplers; the lad would turn out the Tipplers before going to school. George would stand and watch in excitement as the Tipplers kept gaining height, the birds would end up sky high before George had to leave them out and make his way to the school classroom.
The lad always came home at dinnertime to see to his treasured birds, more often than not the Tipplers would still be up there sky high enjoying the freedom of the skies. One day George had two young birds enter his loft, as the youngsters were rung his Father said he could not keep them because they belonged to someone else and would be part of their race team. George knew the very man who could help him get the birds back to they're own loft, that man being undertaker Mr Bernard who flew Pigeon with his two Sons Norman & Lester.
George could be often seen gathering Dandy Lions from the Cemetery for the Bernard family, they used to wash the Dandy Lions chop them up and add salt to them before feeding them to the Pigeons. It did not take the birds long to get through their much-loved titbit. Mr Bernard reported the birds for George with the owner rewarding the lad with ten shillings, which was a lot of money in them days. George became very friendly with Mr Bernard a top flyer at the time, George used to read the diplomas the family had won whenever his visited their home.
The diplomas were hung up around the living room walls with many of their wins coming in the 'News of the World'; George said they must have won the News of the World title over twelve times. A bird had to have won before competing for the News of the World, a competition a number of Scarborough and Whitby fanciers competed for and won at that time.
As George became more and more friendly with Mr Bernard, he was given a few unrung young birds from time to time; they were the unwanted babies he did not want to kill. The undertaking business had a very large building, George often saw the Pigeons flying into the building to pick up shavings from the coffin making family for nesting. George would often run errands or chop sticks to sell to earn a little extra money to help pay to feed his birds. Some of the youngster's money was used to buy squeakers from the Butcher who used to sell Chickens and also buy squeakers from the local fanciers to sell onto his customers.
George used to get to the Butcher when the babies were still alive and buy them for sixpence (6d) a time; George's Father a Carpenter/Cabinet maker had built the loft that housed George's birds. It was when George was still a school kid that he met Walter Flinton, another top fancier who became a Vaux Gold Tankard winner. George used to also like to go down onto the Fish Quay with the Howard Brothers to catch a few stray Pigeons, fanciers were allowed to race strays in them days. As George got older we used to do a bit of Rabbiting to help pay for the corn, the lad had nets, snares, Ferrets and a gun to help him hunt his profitable catch.
Everyone had to make the most of things in them days as money for very tight for most families; George recalls the days when his Mother would give him a three-penny bit to go to the Bakers for some stale pastry. George explained that the pastry wasn't really stale; as it was a Saturday the pastry would not have been of any use come Monday, so the Baker would sell off his remaining items cheap before closing that day. George got pastry, cakes and bread for the 3d; he was recently in the shop staring at the £1.60 price tag for a family apple pie wondering what he would have got for the same money as a lad. He would have had more than enough from the £1.60 to buy a wheelbarrow to take his cakes and bread home.
The Berry family were never rich but they got by with what they had, you had to do to get through life because there were no handouts like there is now. George followed in his Father's footsteps as a good runner; his Father once won the Whitby to Scarborough Market 21 mile race. As for George he won the Junior Champion Medal in his running days, the youngsters turn of speed came in very useful in later life while out poaching Rabbits. George left school at 14 years old in 1939 to go and work on a farm, the lad worked on the farm through the Second World War years. All the lads' who were farming were hired out, the farmers would come along and look at the boys and then ask them a few questions before hiring them. The one's who were lucky enough to be hired were given five shillings, that was not a signing on fee that was their weeks wages. A full years wages amounted to £12; a lot of people would not get out of bed for less than £12 an hour these days. Through the war years the top fanciers were able to get corn rations for their birds, as for George he would obtain his corn from the farm. The feed was obtained from the Beans, Peas and Tares mix that was fed to the Horses at the time. A lot of Farmers had Pigeons in their barns; they never seemed to be a concern about them. There was very few Hawks to bother the birds in them days, the Farmers used to shoot the Hawks and often shot a few Cuckoos' that were often mistaken as Hawks. The lad stuck with farming until he was 18. As George was farming he was exempt from being called up from the Army's National Service, but as George's Father was a regular Solider we wanted to join the Army just like his Father. The birds were looked after by George's Mother while he was fighting for his Country, the birds were well looked after despite losing a few.
George was part of the Black Watch 51st Highland Division, George was proud to be part of the Black Watch for they were very well praised through the war. The Black Watch fought their way through France and then into Belgium before making their way into Holland, the regiment never war tin hats, they used to wear soft cloth caps. All wars have deaths and wounded, George lost fellow Soldiers while fighting for his Country, the lad was also saddened to her of the death of the Brother of his good Farmer friend Walter Flinton, who was believed to have been killed in his very first days of the war. It was Walter's Brother who was the Pigeon man but Walter continued in the sport after his Brothers death. It was while in Tilberg in October 1944 that George got wounded; shrapnel had entered George's right leg. The injury kept George out of action for a while; the lad was well looked after while in Hospital despite being on Penicillin every 3 hours. When George was well enough he returned to the front line in Belgium, he was there for a while before he got the word he was going to Japan. As there was no need to go to Japan George remained in both Germany and Belgium after the war. George's last post was when he was based in Brussels; the lad visited a number of Pigeon lofts in his time in Brussels. One loft that came to mind was the one where the fancier had a small box on the gable end of his loft; George thought this was strange until he was shown into the house attic of the fancier's home.
There were four to five sections of birds in the attic, with the birds trapping into the small box on the gable end of the loft. Once shown around the birds they would walk along the rooftop onto the next loft, George really enjoyed his Belgium loft visits. After the war injured George was demobbed in 1946, he returned home and later set up home with his first wife in Liverton Mines. George joined Loftus H.S. with his loft been on the Loftus allotments, the gardens were later taken over for the building of the Loftus County Modern School that was later renamed Loftus Rosecroft. George never flew Pigeons with Loftus very long as he was soon moving house to Carlin How, that is when he joined Skinningrove H.S. George did not have a very long stay at Carlin How either, for it was up sticks again and back to Liverton Mines to rejoin Loftus H.S. The lad's loft was on a piece of land one of the villagers had loaned him, but this soon fell through when the man realised George was going to keep Pigeons on the garden. George located his loft on the allotments near the villages Working Mens Club; where a number of his Clubmates flew on the same gardens including the late Baggy Ward. It was while flying with Loftus that George became very friendly with Bob Scott, who's Son Ron is the present Club secretary. Like all Clubs Loftus had some outstanding flyers which included the likes of Malc Partlett, Deekie Pearson & Son and Jack Hume & Son, lofts that won their way into the Fed winners' enclosure a number of times throughout their racing careers.
As for work since his demob George wanted to return to farming, something he knew best and liked but the six pound three shillings wages was not a good income at the time. George decided to seek work at the Kilton Pit; the lad would walk from his Liverton Mines home to the pit for his 8 hours work and walk home again after a tiring shift. The lad moved onto Skinningrove pit where he worked with my late Father George, the two pit men become good friends outside work with George visiting my parents home a number of times. After the pit closure the two lads' later moved onto the Skinningrove Steel Works and also worked together on the Wilton site doing building work for I.C.I. For the rest of his working life George worked on the building sites, often travelling to Consett, Jarrow and other places to earn his money to feed his family. It was while working at Consett that George used to drive the works van; he had to leave Liverton at 6.45am every morning to pick the lads up at Brotton, Skelton, Saltburn and surrounding areas to drop off at various sites on his way to Consett. The lads' who were picked up on the morning needed dropping off again at the end of their shift, this meant George was not getting home until around 6pm. There was the birds to see to and he also had a wife and family at home, no doubt they were very long days for George. In George's later working days he did work nearer to home, with the lad laying paving and kerb-stones on building sites at Loftus and Guisborough. I worked on the same two sites as George just after leaving school; the lad was always a very good worker who always took pride in his work. George moved loft again in 1970 after purchasing some new timber to build a new loft, the loft was built in his garden and with the help of his Clubmates it was carried down to his present location. George likes his location despite in the constant threat of Hawks, Cats and even Squirrels either killing or frightening his birds.
George never forgot his Scarborough roots and the Pigeon fanciers he had spent many a happy hour with while growing up in the Scarborough seaside town, for George would often go back and visit his very good friends Mr Bernard & Sons, Walter Flinton, George Trotter and Ken Roberts another top Scarborough flyer. George has obtained birds from all four Scarborough lofts over the years, with the main breed being the George Goose family that have proved successful for a great number of years now. It was on one of Walter's trips to Belgium that he introduced the Goossens; the first time he purchased blues and chequers. They were a lovely family of Pigeons with big heads and a Roman nose, a family that have proved their worth over the years. Walter's second purchase from George Goossen saw him bring back grizzles; although they were different in colour they were so like the first Goossen editions. George had obtained a few Goossens from Ken Roberts to blend into the birds he had from Walter. It was when George was on one of his visits to Ken's loft that he brought some Goossens back for Clubmate Henry Hadfield; Henry purchased four or five at £12 each. The birds were Goossens x Yorkshire Rose bloodlines, the mainly reds proved successful for Henry wining up to Bourges a distance of 538 miles. On another of George's visits to Ken's, he brought a blue cock back that had been raced by Ken. George settled the cock but he had the knack of returning back to Ken's Scarborough loft a few times, Ken would phone George telling him of the cocks return to Scarborough. Ken would scare the cock from the loft a few times before he made his way back to his now Liverton Mines home; the cock had a very unfortunate accident when he was stung in the eye by a wasp. As time moved on George married his second wife Margaret who came from a Grosmont North Yorkshire Moors family, when Margaret was one year old the family moved to Danby, another small North Yorkshire Dales village where my late mother Dorothy was born. As Margaret became interested in Pigeons George changed the partnership to Mr & Mrs Berry with the duo having a Fed win from Bourges in 1989 when their chart-topper went onto score a very impressive 7th Up North Combine from a convoy of 3,709 birds. Another Fed win came the couple's way in 1991 from young bird Selby (1), George & Margaret later joined Liverton Mines.
George found much happiness with Margaret, with the lass coming from a Bee keeping family George & Margaret kept Bees themselves for a while. They had up to ten hives on their loft garden; the Bees had to go after a while for they would often swarm around the loft and scare the Pigeons. Margaret was everything George could wish for, the lass was a very good cook and could turn her hand to bake anything and everything. Margaret used to make Christmas, Birthday and Wedding cakes for various people, the lass iced all her own cakes and often proved a dab hand at three tier Wedding cakes. George used to deliver the cakes Margaret had baked to people all around the area; Margaret had successfully learnt her cake-making trademark from her mother. Margaret was admitted to Hospital two years ago, the lass seemed to have recovered that well she was told she could return home the following day but sadly Margaret died on the morning she was due to go home.
George has won his share of races over the years, with his greatest moments coming in the 1970s when the lad won 1st Club, 1st Fed and 2nd Up North Combine Lillers (2) in 1975 winning a UNC Silver Medal when there were 16,539 birds competing. The delightful George went one better in 1976 when he won 1st Club, 1st Fed and 1st Up North Combine young bird Hatfield National winning a UNC Gold Medal from a convoy of 13,890 birds. The lad also had a Goossen grizzle cock that won the Club National race on three occasions while flying with Loftus, the cock also won 1st Club old bird National with Liverton Mines. The consistent inland National cock was an ever-present pooler, the cock had a few good money winning performances in the Club Championship including a £400 and £100 pay day. George has a chequer Goossen cock at stock paired to a blue Goossen hen who has a 1st Club young bird National to her credit, the pair have produced a number of winners including breeding a couple of hens to win from the channel. A 6y blue hen has won 1st Club Lillers twice, her 4y chequer sister has a 1st Club Lillers under her belt.
George who will be 81 years young in July has enjoyed the good times and suffered the sad times in his life, despite it been a struggle at times the lad has always kept his head above water. The lad has owned a gun all his life, be it for Rabbiting, shooting Wood Pigeons or whatever. But George would never of dreamed he would have been trading in his school days pellet gun for a Bren Gun and fighting for his Country as a 18 year old. George has been one of life's very hard workers with the lad also successfully bringing up a family.
There has been the heart ache through his life, the war wounded George has scars to show his war injury but the scares of seeing his regiment mates killed on their march through France, Belgium and Holland while fighting to defend their Country cannot be seen in his heart and mind. Daughter June has visited the war dead in France and has taken a number of photos of the never forgotten hero's resting place for George to look through. No doubt George will have looked back to his war years, knowing fine well he was one of the lucky ones. George has no regrets in joining the Army and he has a mind full of memories of the time he was fighting for his Country. George has also suffered the great sadness of losing two of his loving daughters Anne & Janet both aged around 50 within days more than weeks of each other, and is it ever possible to get over the death of his loving and devoted wife Margaret?
Despite a number of setbacks in his life, George has enjoyed his birds to the full however they have flown.
George is believed to have become the first East Cleveland Federation fancier to win best in show at the North of England Homing Union Show in 1976. There was a bit of a misunderstanding about his win for George did receive the red rosette and his £10 1st prize money but never received his winning cup. George was in the show looking at his winner when a couple of men came up and one asked George where he was from. George answered Liverton Mines, the man turned to his companion and said George is from Wales. The only reason George can give for not receiving the cup was that as his bird was bred in Scarborough it was bearing a NU ring, meaning they thought George was from out of the N.E.H.U. probably thinking Wales for the two men thought that's where Liverton Mines was. George used to love entering his birds in the N.E.H.U. shows where he won his fair share of red cards; the lad once entered six birds in the eye sign to win 1st, 3rd, 4th and 5th. George has been fortunate enough to meet some great friends in the sport, none more so than Mr Bernard, Walter Flinton, George Trotter and Ken Roberts. George has lost all four of his best mates over the years and has attended the funeral of all four of his lifelong friends. I have to say that I really enjoyed talking to George; I could see that he too was enjoying talking about his younger days going through life in the war and the good fanciers of the sport he has made friends with through the years. I'm sure we will talk again and I'm really looking forward to listening to George who has packed so much into his very interesting life. I'd like to thank George for his time and wish him even more happiness in his lifelong sport.
Admin : https://www.ukpigeonracing.co.uk/
Enjoy the website and community.
😯
So many words!
So very many words.
I am good! They aren't firing rubber bullets at me. Yet.
Welcome to Victoria, 2021.