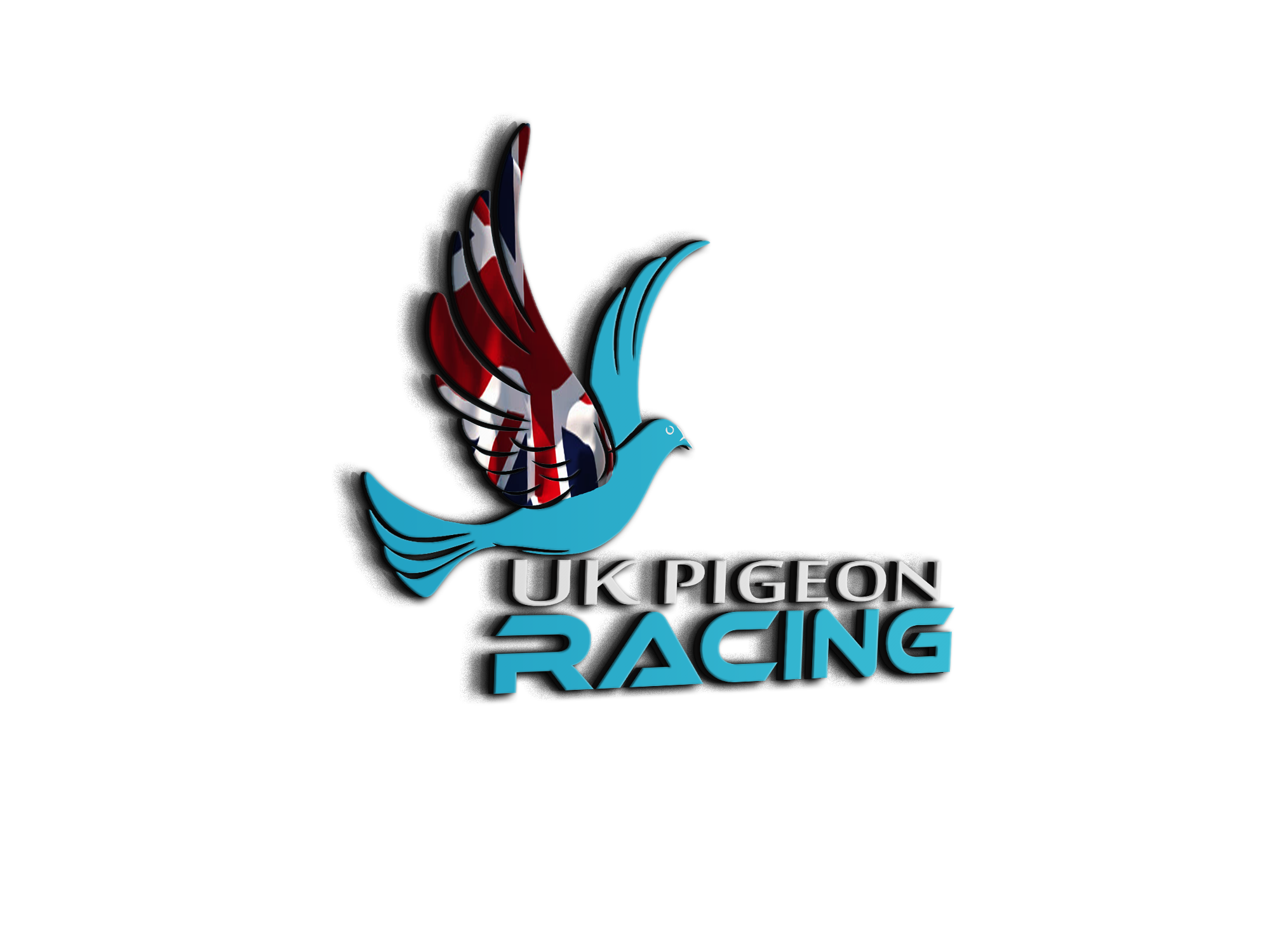 Keith Simpson Report - Ali McLeod 1st Up North Combine Roye
Topic starter
22/06/2019 1:59 pm
Ali McLeod 1st Up North Combine Roye
By Good Corn
Congratulations to Ali "Mac" McLeod of Billingham T U H/S for winning 1st Club, 1st Teesside Federation, 1st Section 5 and 1st Up North Combine Roye on Sunday 9th June. After a one-day hold-over the birds were liberated from the French race point at 05.50 flying into a light and variable wind turning south-west en-route.
Ali timed six of his 21 entries to win the first six Club positions with his winner being a yearling blue Vandenabeele hen who covered the 379 miles in just over 7 hours 25 minutes to record a Gold Medal winning velocity of 1499.8.
The winning blue hen has being in the frame this season scoring 3rd Club, 7th Fed Folkestone National when beaten by two lofts mates that won 1st and 2nd Club, 3rd and 5th Fed. Onto the Belgian race point Ypres where 2nd Club, 6th Fed was chalked up when beaten by a loftmate that won 1st Club, 4th Fed. Then the hen netted 18th Fed Chelmsford (2) when she was beaten by eight loftmates.
The sire of the 1st Up North Combine winning hen is the previous winner of 2 x 1st Teesside Federation and is bred from a full brother to the sire of Mac's 2015 1st Up North Combine Burbure Gold Medal winning "Gaby Lou" from a convoy of 10,617 birds. With the two cocks being from Mac's number one Koen Minderhoud hen that he got from M & D Evans in 2003, she is the dam, g/dam and gg/dam to hundreds of winners at Club, Federation and Section level and mother to the loft. The dam of the 1st Up North Combine blue hen named "JimmyJean" after Mac's late mother and father who always backed Mac with his birds from been a kid is from his 2017 breeder/buyer winner who won £1,800 in prize money, he in turn is from Clubmates and very good friends Brian Atkinson & Keith Perkins 1st Up North Combine Folkestone National Gold Medal winning "Ollie" paired to a hen he gave them from his good pied cock that won 2nd and 8th Up North Combine. Sire to "82" & "29" Mac's good racing cocks back a couple of seasons ago paired to his 3rd and 36th Up North Combine pied hen.
Ali first topped the Combine in 1991 when in partnership with Keith Perkins when they won 1st Up North Combine Old Bird Folkestone National with a 2 year old chequer Wildemeersch cock named "Little Grinni" from a convoy of 22,375 birds. Ali has proved himself time and time again at Club, Fed, Section and Up North Combine level, the lad won 1st Section the week before this race out of Chelmsford when there were 3,272 birds competing. The lad will tell you as he has told me that the Teesside Federation membership and birdage has dropped so much over the years, he really looks forward to the Combine races where he can compete against the best of them. I have so much respect for Ali not only for his fantastic performances over the years but also as a person, I'm only to happy to call him my good friend. Ali has been the top fancier in the Federation many, many times over the years and this season the lad has won 8 x 1st Clubs and 5 x 1st Federations, Ali has proved the doubters wrong by winning 1st Up North Combine Roye. I thought it was a fantastic tribute to name the Combine winner of Ali's parents, I could see it in his eyes how much this Combine win meant to him.
The inform Brotton H/S loft of Mr & Mrs Golly "Graham" & Linda Peirson, Tubby "Graham" Purver, Evo "Ian" Everington & Frankie Rolands are the winners of 1st Club, 1st East Cleveland Federation, 2nd Section 6 and 2nd Up North Combine winning a Combine Silver Medal on 1499.4. And what a season the gang who won 2nd and 4th Up North Combine Burbure 2 (sub Roye) and the "Danish Cup of Friendship" in 2018 are having after winning 4 x 1st Federations on the bounce. Leach & Son of South Bank are the winners of 1st Club, 1st North Yorks Federation, 3rd Section 6 and 3rd Up North Combine winning a Combine Bronze Medal on 1499. Yes all three Medal winning Pigeons were that close.
Photo.
Ali McLeod holding JimmyJean winner of 1st Up North Combine Roye, with his son James.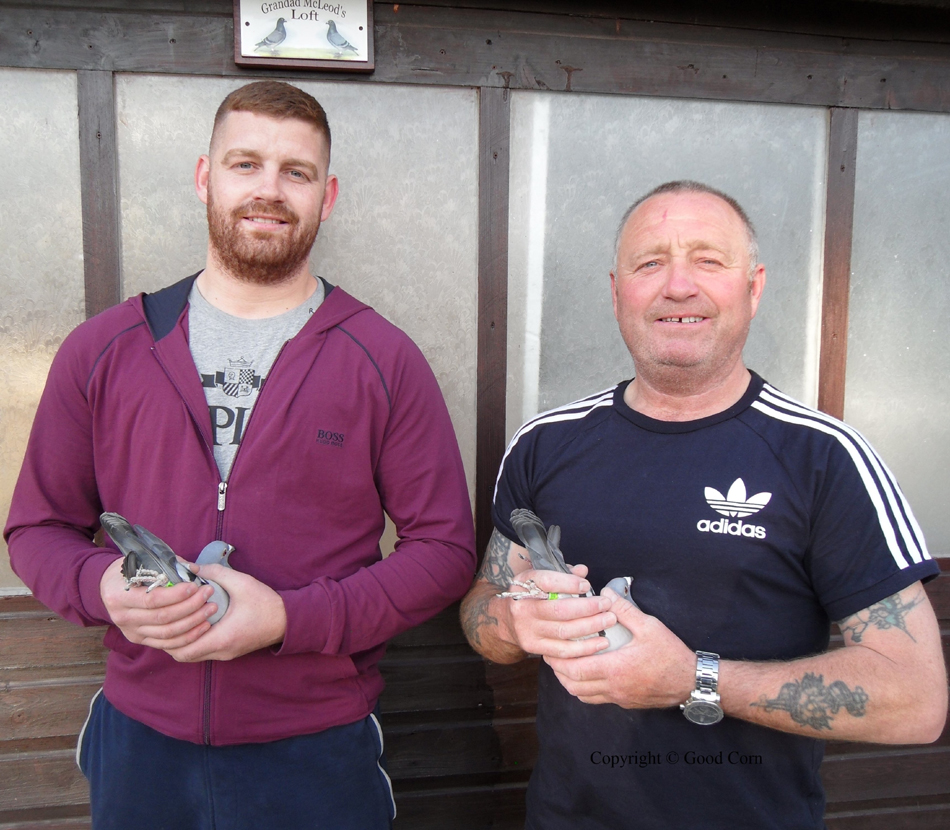 Admin : https://www.ukpigeonracing.co.uk/
Enjoy the website and community.