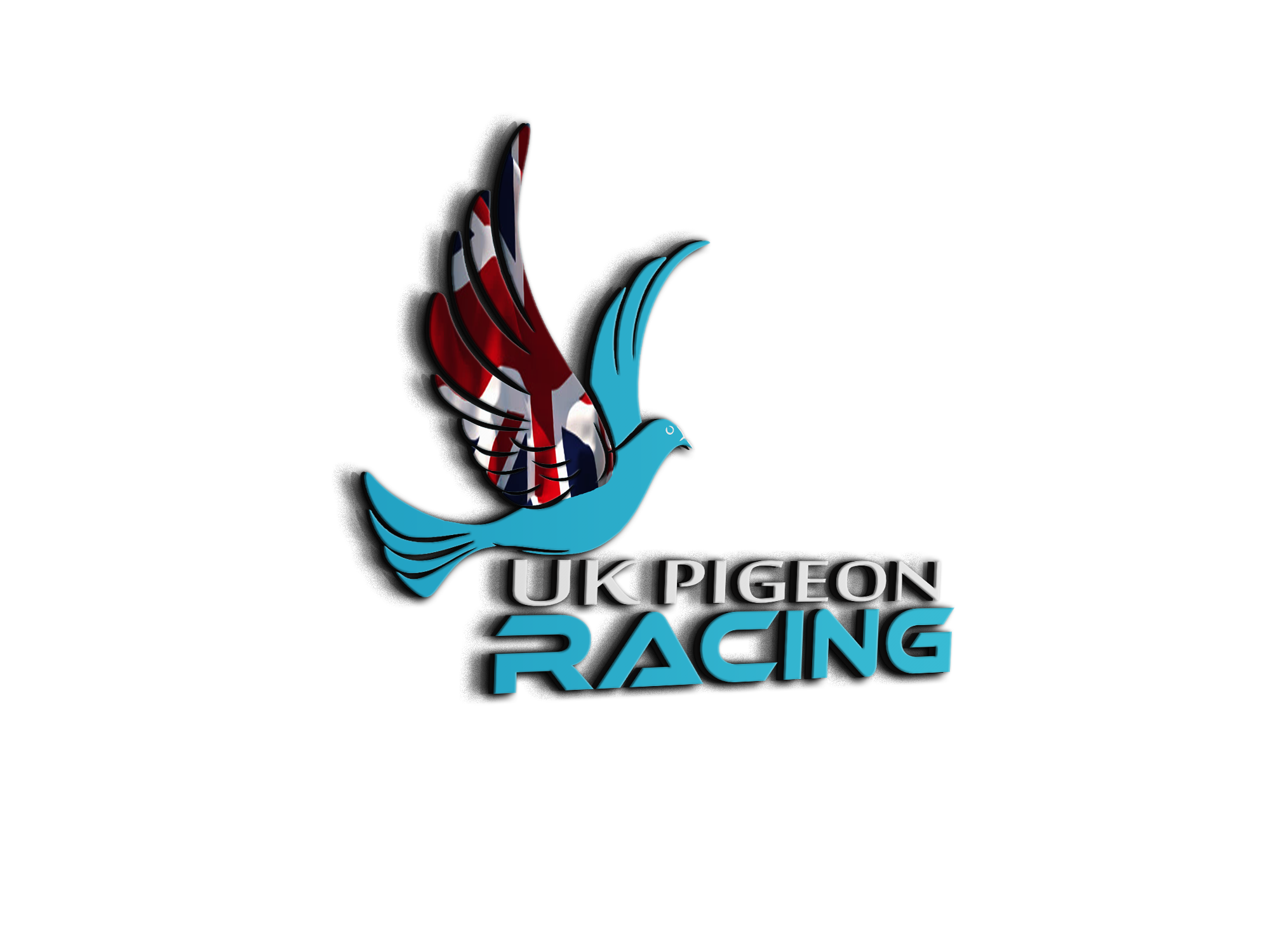 Keith Simpson Report - Ali McLeod 1st Up North Combine Burbure
Topic starter
22/06/2019 2:07 pm
Ali McLeod 1st Up North Combine Burbure
By Good Corn
I was sat chatting to Helen Edwards in the scribe's room in Blackpool's Winter Gardens at the 2015 British Homing World Show Of The Year, when she asked me to contribute to this year's Stub Book. I agreed to write a report for the 2015 issue and even named the fancier I would be writing about, the fancier in question was Ali McLeod a member of Billingham T U H/S which is one of four Clubs that competes in the Teesside Federation that is part of the Up North Combine. I said at the time that Ali had flown a very good and consistent Pigeon for a great number of years, although the Teesside Fed is nowhere near as big as it once was but it can still boost some top fanciers who are previous winners of 1st Up North Combine. Strange as it may seem, I had already offered to report on the Teesside Feds 2015 racing results which would give me more insight into Ali's 2015 racing performances. But what I didn't know and no one else would have know at the time, is that I would be writing about a 2015 1st Up North Combine Gold Medal winner. I had visited Ali's loft for the first time a week after the first race of 2015 to have a look around his loft and birds, and I have to say that I was very impressed in what I saw and what Ali had to say about his racing. He still does some things the old way and tries not to out think himself, he also likes to race Pigeons the easiest way he can without complicating things. Ali has helped a number of fanciers out over the years by breeding them gift young birds and old gift birds for stock, with have produced winners for the new owners. I have known Ali for a number of years but we have not being in touch with each other very much in that time, I have been in contact with Ali and his lovely Wife Linda more over the past year than ever before due to me writing the race reports for the Teesside Fed this season.
Ali took to Pigeons as a school boy at six or seven years old, with him keeping the birds in the coal house at his Billingham home. That was until someone reported the youngster to the Council, so the birds had to be moved out of the coal house to another location. Ali's Father obtained a plot of land on the allotment at Haverton Hill, the loft was built from old packing cases and old doors Ali got from the houses that were being knocked down at Haverton Hill. Ali's Father was working at the Hartlepool Power Station at the time the lad was trying to build a team of Pigeons together to start racing in 1970, as Ali's dad was workmates with Garbutt & Miles and Kenny Parker of Hartlepool that was part of the very strong South East Durham Federation back in them days, both partnerships bred Ali a few young birds for him to start his racing in the Haverton Hill Club. Ali worked a paper round 7 days a week to help pay for the Pigeons corn and race entry fees, as Ali had no clock he had to run to Clubmates Mo "Maurice" Shute's loft to clock his birds in. Ali picked up the odd position in his early days of racing and won his first ever race in 1974. After leaving school Ali served his time as a Corker Burner with a starting wage of £5 a week, and out of his well earned £5 per week £2 of that went to pay the family for his board and lodge. Ali was a lad who was always willing to learn; more so from Mo Shute who Ali looked up to, as Mo was a very knowledgeable Pigeon man. Mo really inspired Ali for the condition and race performances of his birds, Ali wanted to learn so much to help him make it to the top.
The Billingham lads who were flying on the Haverton Hill allotments were always on the lookout for a plot of land in Billingham, but that was not easy for they were like gold dust. But in 1983 Ali got the chance of the late Bill Towers plot, Bill was the Up North Combine secretary from 1960 to 1974. Other Billingham lads also started to move loft locations to their home town, which saved them time travelling to and from Haverton Hill. Mo Shute won the Fed Combined Averages in his first season flying in Billingham with broken Pigeons, with him going on to enjoy much success in both Club and Fed over the years. As for Ali he was getting better and he was still looking and listening for tips off fellow fanciers in his aim for top spot, the lad was still hungry for success when he went into partnership with Keith Perkins in 1988, flying as McLeod & Perkins. Ali & Keith obtained some latebreds from the top Stockton loft of Moore Bros, Terry, Lol & Steve; these lads were flying an outstanding Pigeon in both Club and the Teesside Fed with their Wildemeersch family. In fact the Brothers flying as Moore Bros & Harrison in the Brown Jug went onto win an outstanding 1st and 2nd Up North Combine Old Bird Folkestone National in 1990 from a convoy of 25,191 birds. Lucky Ali who had 2 young birds off the partnerships Combine winner in the batch of the 1988 latebreds, never looked back after introducing the Wildemeersch.
Ali & Keith had formed a winning partnership when they reached their goal in 1991 when they won 1st Up North Combine Old Bird Folkestone National with a 2 year old chequer Wildemeersch cock named "Little Grinni" from a convoy of 22,375 birds. This Gold Medal winning performance put the icing on the cake for the very hard working duo; this gave them the chance to build on their Combine winning success where more Wildemeersch had being introduced from elsewhere. The Teesside Federation was one of the biggest, if not the biggest Fed in the whole of the Up North Combine, with competition at its best. It was probably because of that very tough competition that drove Ali & Keith on, the Teesside Federation was attraction big birdage with 5,000 to 6,000 birds going to most of the inland races. The birdage did reach 7,000 birds when Ali & Keith topped the Fed which was bigger birdage than some Combines were competing against in this Country at that time; Norman Dixon broke the record for topping the Fed from the biggest entry. Ali & Keith was the top loft in the Teesside Fed in 1994, the very same year Ali & Keith went their separate ways, in a very friendly way, with them remaining very good mates to this very day. Ali was on the lookout to better himself and often watched the results of different fanciers flying in different areas, and it was in 2003 that he decided it was Koen Minderhoud, Gaby Vandenabeele family he wanted, and in 2004 they really made the grade and have continued winning numerous races, topping numerous Feds, topping Sections and now winning 1st Up North Combine. Ali has done his homework in building a winning Koen Minderhoud, Gay Vandenabeele family together, a family that have also won numerous Club and Federation Averages.
I'm sure that very same family of Pigeons will go on to win more and more races, Federations and most probably 1st Up North Combine. Ali topped the Combine from Burbure at the time when he was flying an outstanding Pigeon, and he was most probably flying the best Pigeon in the Combine at the time and that is not only my opinion because other fanciers within the Up North Combine were saying the same thing about Ali's top class team performances.
Ali's stock birds that are jointly cared for by Linda at a different location away from the racing lofts; are treated for Salmonella in November and are paired up on Boxing Day after being routine treated for Canker. The breeding pairs are not treated very much more after that, other than for Canker when their babies are still in the nest. The stock birds have Electrolytes and Vitamins added to the drinking water and Grits and Minerals are on offer all year round. The old bird racing team are treated for Salmonella in November at the same time as the stock birds are treated and like the stock they are Cankered prior pairing up in the first 2 weeks of January for their babies to be raced on the darkness system, again there is very little treatment for the old birds throughout the season other than Canker and Respiratory. The old bird racing team that are raced on the widowhood system are exercised one hour morning and evening once in full flow, with them going on Ali's diet feeding system 3 weeks prior the first race. Their training programme consists of 3 – 4 tosses a week up to the distance of 30 miles before the first race. As Ali trains the birds himself he can only train one sex at a time as there is no one at the loft to see them in, but there has been occasions when both cocks and hens have been trained at the same time when Ali's Clubmate Colin Atkinson has trained them for him.
The birds are fed on Vanrobaey corn with each bird fed in their own trough with measured corn in different cups, Ali is a big believer in never feeding what the birds can eat. After a Saturday race their evening feed is a depurative mix and they are fed the same depurative mix again the following morning, the build up on the feeding can then differ on depending on the weather forecast for the following week. The lad knows that the feeding method plays a very big part in the pigeons performances on a race day; you can have your birds fit and healthy for the race but get the feeding wrong in the build up to the race and all the hard work put in through the week goes down the pan. After a Saturday race the birds are rested on the Sunday, if the birds have had a bit of a tough race from the distance of 200 miles they are also rested on the Monday. As a rule Ali never breeds off the widowhood pairs after racing but this season he has bred off selected pairs. I have to say that on my loft visit, the old bird sections were almost empty, as Ali wastes no time in selecting his widowhood team for the following season, he has to save some perches for the young birds he will be racing as yearlings the following season. The young birds that are flown on the darkness system are flying well around the loft in April, with their training starting around 3 weeks prior the first young bird race. Ali starts them off with 2 to 3 tosses from the distance of 8 to 10 miles, then that is increased to 20 miles and then onto 35 miles before going onto 40 miles. Once the young bird racing is under way the youngsters are given a 30 toss twice a week, Ali parts the cocks from the hens after 3 to 4 races. The youngsters are flown the same as the old birds and are routine treated for Salmonella and Canker, with them retreated for Canker and Respiratory throughout the season. Electrolytes and Vitamins are added to the drinking water, Grits and Minerals are on offer to the young birds, but like the old birds Ali never adds anything to the drinking water on the day of basketing as he likes the birds to take water on board before going to a race, if something is added to the water more often than not the birds don't drink as much due to a bitter taste that is in certain products.
Ali has come a very long way in the sport, since first starting out at Haverton Hill. His vast experience and knowledge has taken him to the very top of his game, as this year's old bird performances prove, all the hard work put in 365 days a year has certainly paid off. Ali may well have served his apprenticeship as a Corker Burner but he will tell you that he is still serving his Pigeon apprenticeship, you are still learning right the way through your time in the sport. The Teesside Federation is not like it used to be membership and birdage wise due to a number of Clubs pulling away to form two small Federations, but the competition is still very high on the list. Looking back on Ali's previous Teesside Federation success where he won the Combined Averages on six consecutive occasions in 2004, 2005, 2006, 2007, 2008 and 2009, and he was R/U Combined Fed Average in 2010 and 2011; it's no wonder so many regard him as the most successful fancier to fly in the Teesside Federation. Ali has not only enjoyed success at Club and Federation level, for the lad has also being a force in the Up North Combine races. I will just give the past 3 years Up North Combine performances, starting with 2013 where the lad won 5 x 1st Federations where his 1st Federation old bird Eastbourne National (1) winner went onto score 12th UNC from a convoy of 16,894 birds, another five birds were timed that day to chalk up 2nd, 3rd, 4th, 5th and 6th Club, 23rd, 32nd, 57th, 75th and 138th Combine. Ali's Clermont Federation winner went onto net 18th UNC when there were 5,434 birds competing, while his Eastbourne (2) National Federation winner won 2nd UNC out of an entry of 11,572 birds, six more birds were on the clock to pocket 19th, 65th, 126th, 127th, 129th and 132nd Combine. Also well worth a mention is Ali's 1st Club, 2nd Fed and 56th UNC Lillers (1) out of 10,601 birds, and his 1st Club, 3rd Fed and 9th UNC Lillers (2) from a convoy of 9,295 birds. Ali topped the Federation three times with the old birds in 2014 which included 1st Club, 1st Fed and 3rd UNC Eastbourne (1) National when there were 16,708 birds competing; it was a very close call that day as only point 2 of a yard separated the first 3 birds in the Combine. Ali's 1st Club, 1st Fed Eastbourne (2) National winner went onto score 47th UNC when there were 12,050 birds away. The lad also won 1st Club, 2nd Fed and 9th UNC Lillers (1) from 12,527 birds and 1st Club, 2nd Fed and 8th UNC Ypres from a convoy of 7,905 birds in 2014.
There were seven Clubs flying in the Teesside Federation in 2014 but by the start of the 2015 racing season the Fed was down to four Clubs, a very, very big drop in members and Clubs since the days they boasted the biggest Fed in the UNC. Although the members and Clubs have dropped, the competition is still there in both Fed and the UNC. You race Pigeons where you live and can compete at Club, Fed and Combine level, you have to win your Club before you have any chance of topping your Fed and then there is the Combine that is so stretched out with over 60 miles covering top to bottom, then there is the wind direction taken into. Well Ali McLeod is a man on a mission whenever he sends to a race, he has the birds, the methods and the experience and knowledge to compete and perform well at the highest level but it doesn't always result in coming up smelling as roses, but Ali knows that is part and parcel of Pigeon racing. Ali will have started the 2015 racing season full of hope as he had enjoyed an outstanding 2014 racing season, so it was very pleasing when he won 1st and 2nd Club, 1st and 2nd Fed Bubwith (Selby) on the opening day of the new season out of 629 birds. Ali topped the Fed for the second time at Rivenhall (1) when there were 807 birds competing, and he then chalked up his third Fed win of the old bird season in fantastic style at Rivenhall (2) where he won 1st, 2nd and 3rd Club, 1st, 2nd and 3rd Fed from an entry of 626 birds, with the pole position Fed winner going onto win 1st Section 5 from a convoy of 3,596 birds. Ali was really enjoying his racing with six Club wins and three Fed wins so far but that was not the end of the winning for Ali's first 3 Peterborough (3) timers won 1st, 2nd and 3rd Club, 1st, 2nd and 4th Fed out of 541 birds.
The lad topped the Fed charts for the second race running out of Oakham (3) when there were 410 birds away, and then Ali recorded his third consecutive Fed win at the Eastbourne National (2) after timing no fewer than seven birds to win the first 7 Club positions and 1st, 4th, 5th, 6th, 9th, 15th and 17th Fed out of 408 birds. With Ali's winner going onto win 1st Section out of 2,450 birds and 10th UNC from a convoy of 12,647 birds, while the blue card potter went onto score 13th Section and 148th Combine. Ali's birds were on fire with them flying as a team, churning out top performances after top performances, so it was no surprise when the very inform Ali won 1st Club, 1st Fed Oakham (5) from an entry of 301 birds. This was Ali's eleventh Club win and his seventh Fed win of the season which is outstanding flying by anyone's standards, and it was the long list of top performances that won Ali the Teesside Federation Old Bird Inland Average. Ali's channel season had not produced the performances he would have liked and Ali would not have been pleased with the outcome of the first 4 channel races but it happens like that some times. But all that changed for the better at the fifth and final channel race of 2015; from the new race point Burbure. Ali timed no fewer than ten of his entries to win a mind-blowing 1st, 2nd, 3rd, 4th, 5th, 7th, 8th, 9th, 10th and 11th Club, 1st, 2nd, 3rd, 4th, 6th, 10th, 11th, 12th, 13th and 20th Fed, 1st, 78th, 223rd and 231st Up North Combine from a convoy of 10,617 birds. With the winner now named "Gaby Lou" being a 2014 bred pure Gaby Vandenabeele hen that took 6 hours 41 minutes 16 seconds to cover the 322 miles 1119 yards to record a top velocity of 1415.
The 1st Up North Combine winning "Gaby Lou" 1st Section 5 winning £150.88 in prize money, also winning the "Fred Potts Memorial Trophy", the "J W Towers Memorial Trophy" and a UNC Gold Medal. Not only did Ali take over the late Bill Towers allotment, he also has his Memorial Trophy for a year. "Gaby Lou" who is a lovely hen in the hand had flown steady all year, with her coming from a long line of big winners, with her Grand/Sire being Ali's number one stock cock from T Fowler. The cock has bred birds to win from 100 miles right the way through to 460 miles and has bred some really super Pigeons, from 1st Fed to 1st Section and up to 3rd UNC. The cock has M & D Evans bloodlines running through him, with the Grand/Dam being the best Pigeon Ali has ever owned and without doubt the Mother of the loft. The hen is direct M & D Evans – Koen Minderhoud, she is the Dam of countless Club, Fed and Section winners including 5th UNC Lillers and many more that could be mentioned. Her Sons and Daughters have proved their worth as super breeders, one of which is Sire to 1st UNC as a 2 year old. What a way to finish the 2015 old bird season, the 1st Up North Combine winning performance was well and truly deserved. Ali had flown an outstanding Pigeon from start to finish with him adding R/U Teesside Fed Channel Average and Fed Old Bird Combine Average to his list of achievements.
At the time of putting this report together the UNC has had five young bird races, with Ali winning two out of the five. Ali won 1st Club, 1st Fed Pontefract (2) from a convoy of 939 birds, taking another six positions in the first 20 in the Fed. Ali recorded his second young bird Club and Fed win at Oakham where he timed a couple of babies to win 1st and 2nd Club, 1st and 2nd Fed when there were 879 birds competing. Ali has also scored 2nd Club, 2nd Fed in two of the other three young bird races, the young bird points scored so far and with only four races remaining must surly win Ali the Fed Combined Average. Can it possibly get any better than this?
Away from the Pigeons, Ali & Linda have five grown up children. Samantha who is a School Teacher, Shelly who is a Police Officer in North Yorks, then there is Susan, a Nurse and Sheena is at University. The youngest of the five children is 25 year old James, a Test and Inspection Electrician. Ali & Linda must be very proud parents on how well their kids have achieved their ambitions; they have supported all five of them from the start.
I would like to thank Ali for allowing me his time to put this report together; I really enjoyed my time at the loft. Ali is an out and out Pigeon fancier who puts the work in, and he will try to solve where he or what has gone wrong when things don't work out the way they should. But when everything goes right Ali reaps the rewards, just like he did from Burbure which resulted in an outstanding team performance. I'm sure Ali will continue in his winning ways and when he does don't be surprised if it's an Up North Combine Medal winning performance.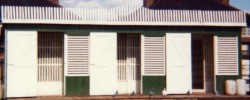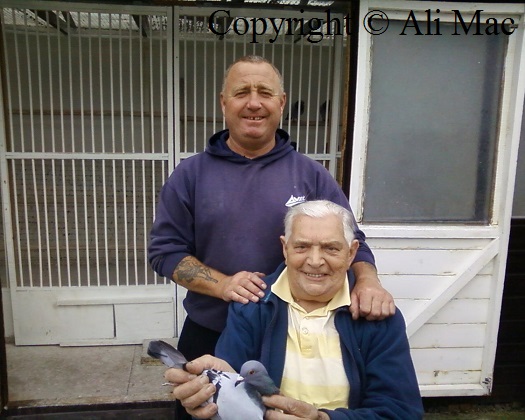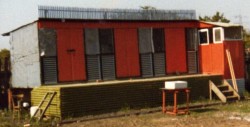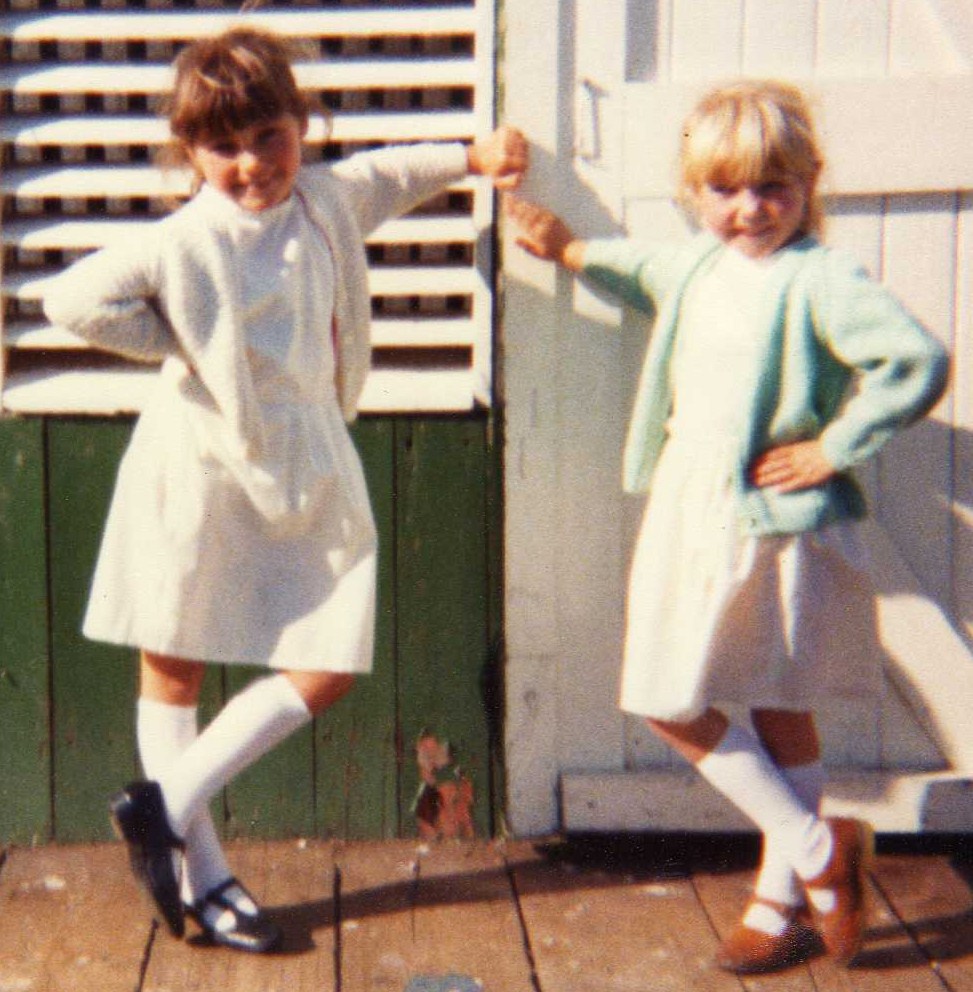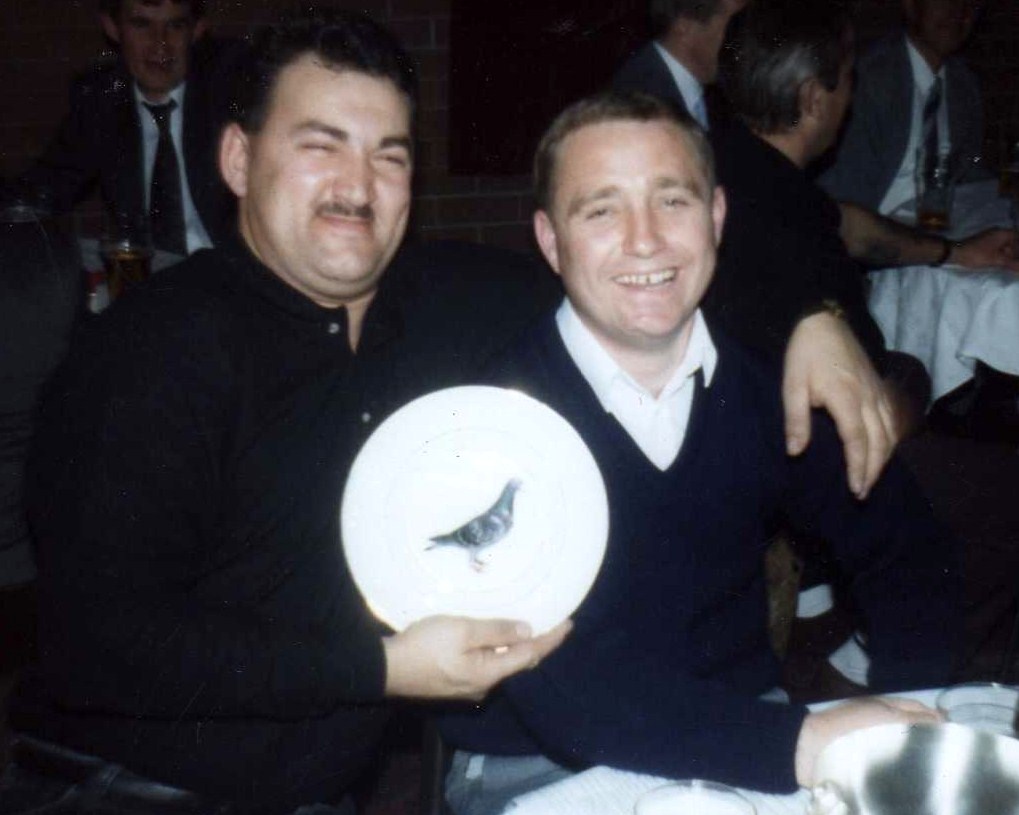 Admin : https://www.ukpigeonracing.co.uk/
Enjoy the website and community.