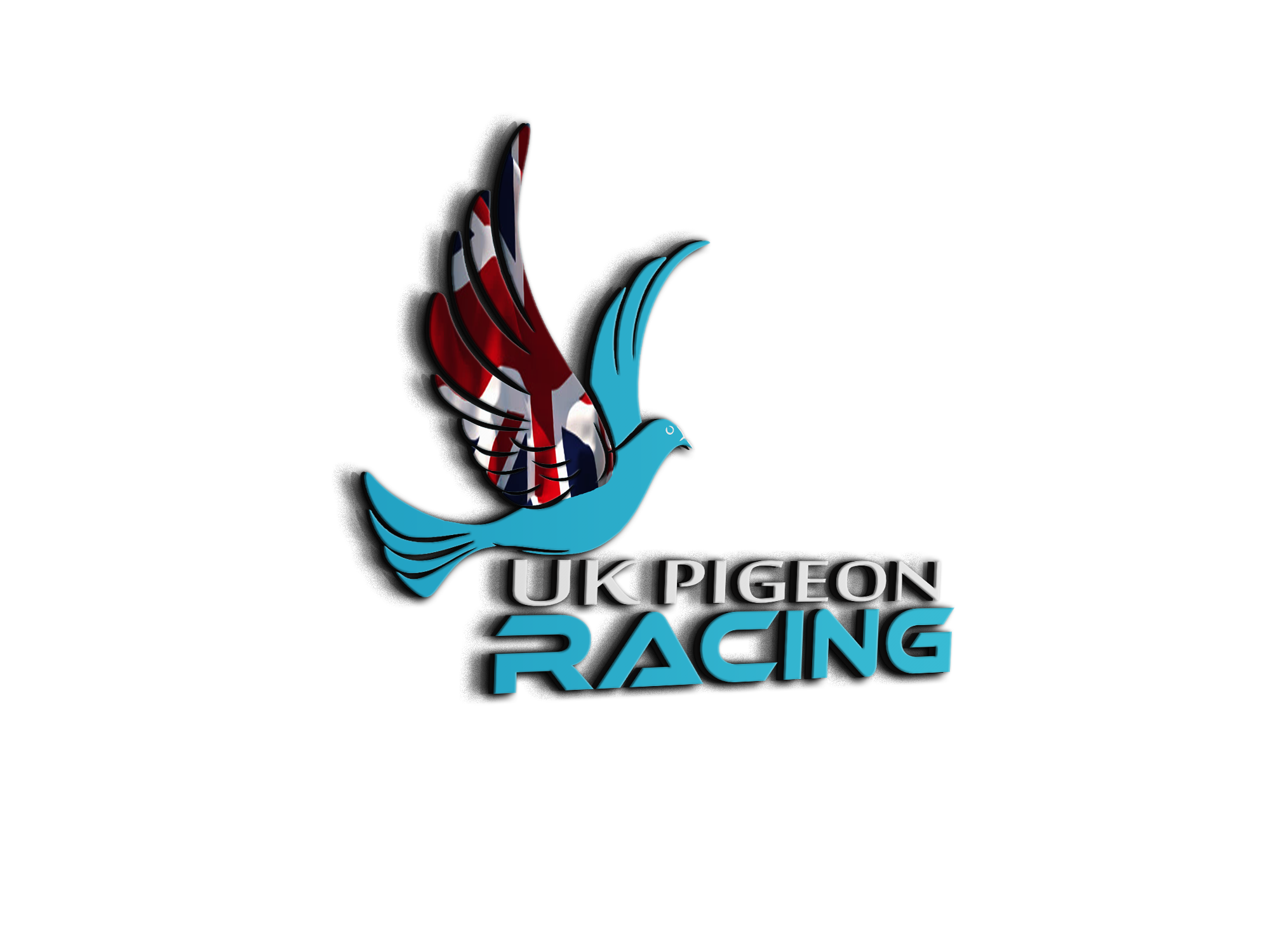 Elaine Larner - South Birmingham Fed News & More 15/06/19
Topic starter
28/06/2019 4:41 pm
South Birmingham Fed News & More 15/06/19
Before I give out results on the fed I'd like to congratulate two very good friends of ours as both of them topped the Worcester fed this weekend 15/06/2019
The first is Steve Duggan who fly in partnership with Bob Hughes. They were flying from Fougerers. The fed had 129 members send 854 birds.
Steve won with a a cross breed hen who has dropped with winners on many occasions but never took the red card herself. Her father was from his old wildersmeerch based birds and the mother is a Walter Docx crossed with his old family. Her grandfather was 007 who himself has won 4 X 1st.
Our next friend is Bernard Carter & Son who topped the fed on the same weekend from Frome, where the fed had 101 members send 1547 birds.
Bernard won with a Lambrecht which bred a wining hen for him a few weeks ago. Bernard also took 3rd and 4th club that weekend and the bird that took 3rd club is a daughter of his fed topper and has took other prizes for him too. The bird that took 4th club is a Vrancken cock who brother won Frome for him a few weeks ago. Bernard would like to thank his two children Ryan and Paige as he says without their help with the birds he'd not be able to race.
South Birmingham fed inland race on 15/06/19 were at Okehampton where 61 members sent 886 birds libbed at 10.00 am into a south west wind
The Evesham & District FC had 6 members sending 75 birds and taking 1st 2nd and 3rd club 1st 13th and 14th fed was the Partnership of Boulton &Harvey. Their first pigeon is a gabby X who took 1st a few weeks ago and topped the fed last year. His full sister has also topped the fed. The bird that took 2nd club 13th fed is a half brother to winner and he was 3rd in the South Birmingham fed breeder buyer last year and the full sister to him won the feds gold ring race.
The bird that took 3rd club 14th fed is a van loon from Steve Goulding.
Phil Hill from the Redditch HDA took 1st and 2nd club 2nd and 3rd fed. His club had 11 members send 196 birds.
His first bird is a 2 year old Soontjen cock and his next a 2 year old hen bred for him by Steve Coulter. Phil is 84 years old and didn't get back into the sport until he was 80 after a 25 year break from it. He's returned to the sport now as his wife is suffering from dementia and the birds help keep him occupied now. Phil scored in his club 2 weeks ago from Yelverton with a grizzle cock one from a pair gifted to him by Steve Coulter of New Castle upon Tyne the mother has had 7 X 1st over the channel for him.
Mr A Hill took 18th nd 19th fed for the Redditch HDA.
The Twin Green had 4 members send 57 birds and taking 1st club 4th fed was J & Gary Dutton, they also took 4th 6th 7th and 8th club. Their bird that took 1st is a son of "L20" dam to the "Coventry cock" winner of 5 X 1st feds sire is son of "Schone Blauwe' when paired to of "Zot"
Ashley Marshall took 2nd club with a yearling Walter Docx out of his old black family of Walter Docx.
The Longford RPC had 15 members send 231 birds. This was won by Mr A Locke he took 5th fed as well as 12th fed and 17th fed
Also taking fed positions for club was K Tovey, he took 2nd club and 6th fed
The partnership of Bevan & Fisher took 9th and 10th fed. Mr S Hanman took 18th and 20th fed.
The Portway HS had 4 members send 52 birds and winning their club and taking 7th fed was S Walton.
Mr P Painting took 8th & 16th fed for his club The Parklands Premier FC who had 6 members send 123 birds.
The Grange FC had 6 members send 66 birds and taking 1st club 11th fed was Mr J Spence & Son Alex with a cheque pied hen bred for him by Bernard Carter she won the club's noms a few times for him
In 2nd 3rd 4th club was Mr & Mrs K larner
The bird that took 2nd was "Duggy" who has had many positions in his 3 years of racing. The next was "Quazzy" who has won 3 races on the bounce already this year and 4th club bird is a gabby cock who has many prizes to his name.
The Mackadown club had 4 members sending 45 birds and taking the red card for them was J Wilkinson
The Shipston had 2 members send 16 birds and Mr Mrs L Pinfield won
The King's Heath FC had 3 members send 26 birds 1st and 2nd was B Hadden and Mr C Harland took 3rd club.
The next race the SBF that weekend of 15/ 06/19 was a chanel flown with the Worcester fed who fly in conjunction with the West Midlands Amalgamation
The SBF had 40 members send 481birds
The Evesham & District membrr Mr G Duggan took 1st and 2nd and 3rd fed
Mr G Carter took 8th and 9th fed with the club too
The Longford FC had 13 members send 113 birds and taking the first 3 club positions was Mr T Cooke who took 4th 10th and 11th fed. Mr S Hanman took 12th fed Mr F Caruana took 16th nd 18th fed Bevan & Fisher took 17th and Mr B Williams took 19th fed all flying for the Longford
Mr T Mawdy flying with Dunchurch RPC took 6th fed nd Mr Mrs Bensley took 7th fed for the club, along with T Atkin taking 14th fed
Bob Ebbitt of the Portway HS took 1st club 12th fed Bernard Carter & Son took 2nd and 3rd club
Mr G Barrett from the Shipstone FC took 15th fed
The Grange FC were at Fougeres 15/06/19 had 7 members send 36 birds
Taking 1st club was Mr Darren Dunmore with a van Den Bosche from R Hunt 2 and 3rd club was Richard Mason with two Janseens
The Longbridge FC racing from Fougeres 15/06/19 where 5 members sent 43 birds
Taking the top 3 positions in club was Mr J Spence & Son. Their first bird is a yearling a daughter from their "Bullet" a double federation and combine winner who is also sire to a 1st South Birmingham Fed and first Worcester fed bird, and a grand sire to a SBF plus many more winners for them. Their 2nd bird is a son to "HB Pencil" an uncle to "Bullet" a first federation winner himself
He bird that took 3rd is a Pieter Veenstra X Koopman a daughter to "On the money" winner of 1st open Wolverhampton special ring race and £2500 prize money Dam to "884" 3 X 1st prizes.
The Longbridge also had an inland race on 15/06/19 where they had 5 members send 25 birds
Taking 1st club 7th Worcester fed wax Darren Dunmore with a Van Den Bosche X Walter Docx the sire is from the late J Harris Walter Docx lines.
2nd club was Mr Mrs K Larner with a yearling grizzle hen daughter of our "Duggy"
3rd club was Dave Bruce with a Leo Hereman he is bred from a pair purchased from stock Ron Hill coat.
That's all the fed and club news for this week.
The next report (in a Q&A style) I'm adding from my Pigeon Fanciers UK Facebook group is from the top loft of Lee- Kevin Buddle from the county of Kent.
I would thank Lee-Kevin Buddle for taking time to answer my questions.
Please enjoy 😍
Q&A time with Lee & Kevin Buddle
Loft name your name area you live
** We race under the name of L & K Buddle and we are from Dover in the county of Kent.
North or south road
** South Road Channel racing & West to East Inland racing is used as training for the Long Distance International races.
What fed do you fly in are in you in any of the national clubs ie mnfc national bicc
** we are members of the Kent Cosmo Fed, East of England Continental Club & BICC
Do you prefer sprint middle or distance racing
** Our sole aim each season is to compete in ALL the Long Distance International races organised by the Belgians. We enter these through the BICC.
How long have you been keeping pigeons
** We started back in 1996.
How many pigeons do you keep
How big are your Lofts and how many sections have you got
** We start the season with 36 Widowhood Cocks and 36 Widowhood Hens. Normally of this team we have 15 of each sex that are 2+ years old and these must do at lest One (Ideally Two) Long Distance International Races.
On average how long do you spend cleaning your lofts out and spending time with your birds.
**In the race season our Cocks and Hens exercise for 45 minutes each sex AM & PM. The Young Birds go out once per day in the evening.
Do you have a favourite bird that has bred a family of birds for you
** We have a few actually and they can all be linked to each other.
The original has to be 'Buddy' she won 2nd Sec, 4th Open NFC Pau in 2002, She is the real back bone in our loft. Then we have 'Amoy' (G-Dtr of 'Buddy') she won 1st Open BICC Pau in 2009 (when we won 1st & 2nd Open). Also 'Tom' (who is a Son of 'Amoy') he has bred some super pigeons for us and other alike including the super hen of H&P Archibald 'The Proof' 2nd NFC Tarbes 2018 & 3rd NFC Tarbes 2017.
If a bird is a good racer do you find that it's not a breeder or is this just myth.
** In my opinion this is a myth.
Are any other members of your family into a pigeon racing ie your children brothers sisters if not why do you think this is
** My Dad's Brother & my Uncle Trevor Buddle races up in South Yorkshire.
What breeds of pigeons do you have in your lofts
** They are our own family of 450-700 mile pigeons that we have formed from the before mentioned pigeons 'Buddy' 'Amoy' & 'Tom' etc.
In your opinion what is the best strain of bird is it an old school breed ie Van Den Bosche Jansens Wildys etc or do you think these new breeds are better birds for speed breeding etc.
**I'm not a real believer in keeping to stains, I think performance & pedigree of the bird is the main thing. If the bird carries the right traits for the type of racing you are into then put it into your 'mixing bowl'.
Do you have any breed of bird that you particularly keen on
** Anything that is from multiple prize winners from Long Distance International races.
Is there any particular system your prefer for your birds young and old
** We Race a type of Widowhood/Roundabout with both Cocks & Hens all season long.
Do you race both sexes or do you prefer to race cocks or hens.
** Both sexes are raced to all races.
What's the furthest race point you've raced from
** Barcelona International 676 miles.
Do you use any precautions before you pair and race ie canker coccidiosis.
** We always Worm 3 weeks before pairing & Canker when they are sitting.
If you get your droppings tested how often. Would you recommend it to others if you do
** We have only ever done this once as we felt it needed to be done.
Thinking back of your time in keeping racing pigeons what would you say is your most memorable performance
**1st & 2nd Open BICC Pau International 544 miles, these Two were also the ONLY Two birds home on the day of Liberation into the UK.
Thinking back to when you started racing pigeons what was it like, is there a big difference to what it is now, if so what has changed.
** Feeding systems have changed a lot in the 20 years we have had pigeons.
Why/what has declined in the sport today that has discouraged new members into the sport
** I really don't know to be honest. Maybe technology, Computers etc..
We know that a big problem in today's world is the increase in bop does it affect your racing from where you live. Does it affect the kind of racing you prefer or do you think it affects each and everyone of us
** Touch wood we don't have a BOP problem around home, But it's a real problem in general for pigeon racing today. The amount of birds that return home from training or races injured or not at all seem to be rising year on year.
Do you think compared to when you first started racing, it's become more expensive and not as accessible to the younger generation.
** It's as expensive as you wish to make it I think.
In your opinion if you were coming into the sport now, would you be as keen as you are, or do you think you'd be put off be by the cost of it all.
** Just as keen, cost of birds etc is just an excuse of being beat IMO. We've never spent high amounts on birds and still manage to compete.
Do you think that technology and Facebook groups put a big pressure on today's flyers, or has it spoilt the actual racing/hobby by knowing people's times, what each other are doing every minute of the day. or do you think it's bought the sport/members closer together
** I think it's a good way for fanciers to communicate and learn from each other & make friends/exchange birds
Who's the fancier that inspired you the most when you first started racing, and why
**There was a couple. B C Williams of Westmarsh in Kent got us into International racing, John Wills was very successful at International and the great Jim Biss was what I wanted to be.
With the way times have moved forward do you use ets or prefer to use a T3. Do you think ets gives an advantage to those that still use T3 or do you think it's equal no matter how you time in.
** We still have to use both ETS & T3 Clock from each race. This is because in the International races you have to verify your Birds ETS arrival time by Clocking both the runners in a clock (T3) with 10 minutes of the ETS as verification.
How long do you give a pigeon to perform and prove it's worth
** If a pigeon is still in the loft at the end of each season then it's earned its perch for the winter.
Which birds do you think perform better gifted or brought in birds
** Either should perform ok for anybody if prepared correctly and the birds have a love of home (very important).
Do you believe in one corn is better than another or is it just good pigeons that will win on whatever corn you feed
** Many roads lead to Rome when it comes to corns & brands. But the basic make ups of the mixes nutrition needs to be correct.
Do you weigh or measure you food or do you feed to appetite
** We measure our food so the birds eat what we feel they need to nutritional wise and not just the grains they like.
Out of all the supplements available have you got a favourite that you give your birds regularly
** Vitamins & Amino Acids.
Do you believe that ybs is becoming a bigger problem every year
** We seem to get it every year with exception of this year. The only thing we did differently was to give 3x a week (Mon, Wed, Fri) Olive Oil & Cinnamon on their corn.
Do you have set routines for training your young and old birds and to what distance do you think is necessary for them to do
** very little training is done once the birds start to be raced
Is there any particular traits you look for in your pigeons ie eye sign wing theory's etc
** Good pectoral muscles.
Is your wife/husband/family supportive of your hobby
** Both my Dad (Kevin) and myself (Lee) fly as a partnership.
Do you believe that the moulting period/closed is just as important as the racing season
** yes, definitely.
And finally
What advice would you give to someone who is thinking of coming into the sport today
** Get pigeons from a good fancier close by who is racing the type of races you wish to enter. Pick a system that suits you & your time (think of family first), once you have a system that works for you stick to it and let the birds adapt to it. One or Two will take to it then build a family up around the birds that take to your system. Don't keep changing things.
The photos I've added this week is of Bernard Carter's children Ryan & Paige and one of Lee-Kevin Buddle
That's it for this week I hope you've enjoyed reading it.
If your willing to do a loft report for me or would like to have your club mrmtioned please get in touch. If you struggle to know what to write don't worry I have a list of questions I can send to you.
Email [email protected] telephone 0121 605 5007 or message us on Facebook
TTFN Kev & Elaine
Admin : https://www.ukpigeonracing.co.uk/
Enjoy the website and community.