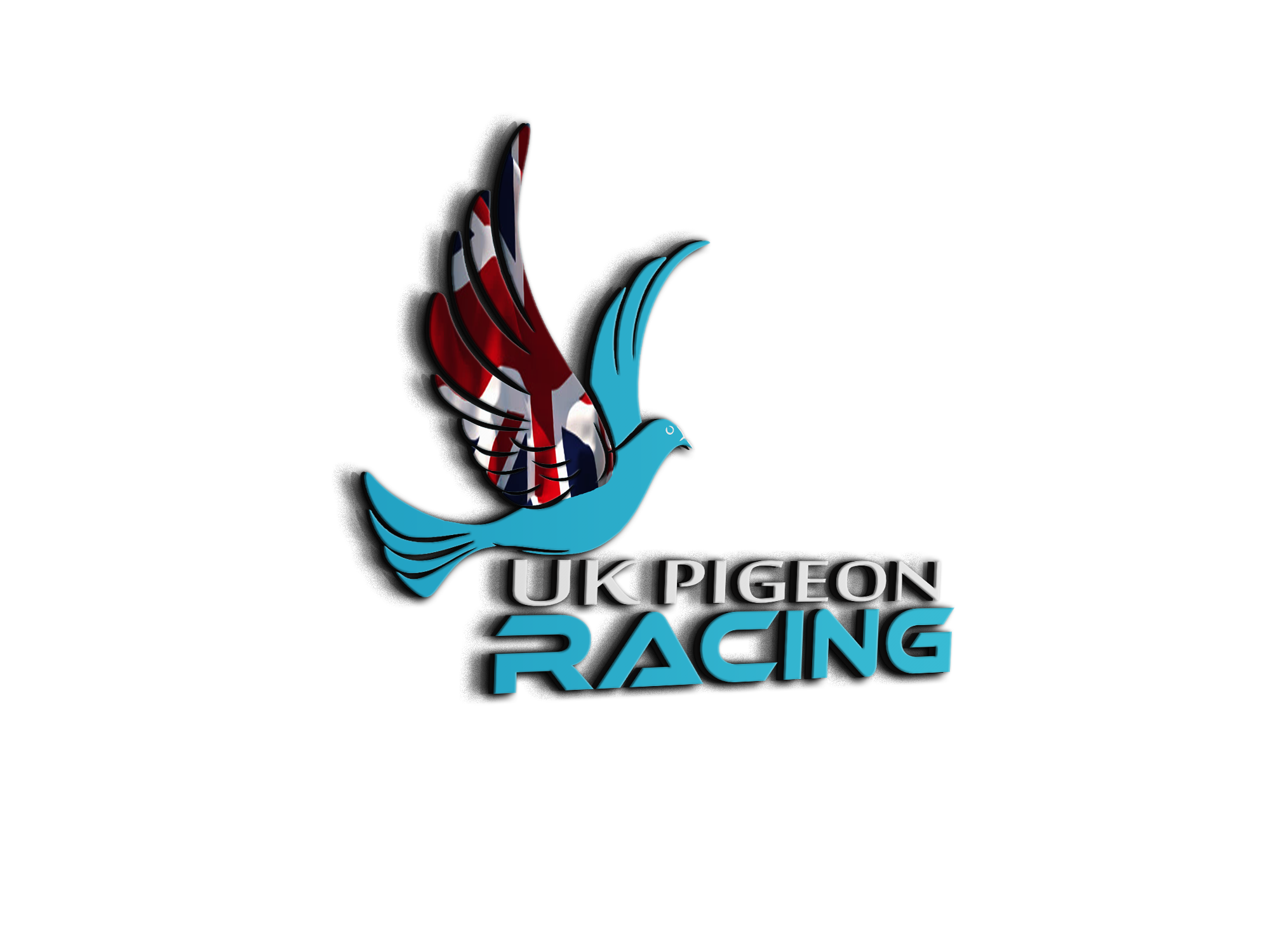 for our Australian friends
 Goes to show he knew where they still had the old true & tested distance blood from decades ago ,
Not necessartrue killer...we watch the crap you ...new zealand... and the usa inport from europe and just laugh to ourselfs...much the same as the belgium boys in the know  watch the crap us brits import from them...the person who thought out pedigrees all those decades certainly has a lot to answer for lol
Yep a lot of crap coming out of Europe that's for sure ,I've always said how come they are selling there best to you & us for the last 200 years & still have the best ?,the article that as been put up is about importing back to the UK your old distance blood ,this blood goes back to the creation of all the best that was & our forefathers out here imported here & we have refined for the last 150 years ,seems they can still hold it back there at the distance ,
my dad would say birds for sale in Europe were bred  from irish race birds
think your right on killer......because of the restrictions for bird/animal importations to aussie land you boys had to inbred  to best performance and test hard by the basket..year after year after year..what better way could anyone hope to get to the top....alas most of your lads down under have now that restrictions have been lifted, succumed to the pedigree sickness us brits fell for years ago....good thing there are a few of you keeping the faith with your tried and tested families.
  I have 100s of Squills/and BH world year books going back 100 years....and they certainly are superb reading...mostly because every artical was small loft men who did the buissness at the long end...and 1 of the best i have ever read was published in i think squills 1964...... mr mason ...australia ,somewhere on the coast ..he was just a working man with small loft and managed to get his hands on a pair of lt.Col.Osman...family...he bred and tested ..managed to import 1 or 2 over the decades...travelled on his pushbike many hundreds of miles to look at osmans in other lofts in his quest for distance workers...magical reading.....
 I remember Colin osman( Racing pigeon weekly owner)1970s time, buying back decendents of his grandfathers birds sent out to america 50 years before...hoping to strenghthen his northroad(thurso/Lerwick) family with this hard tested  over many generations....now usa strain.......
Yep have read the same articles ,great reading ,those Oman's set the world on fire in Yankie land ,the guy he got them back from was A Mr Morris ,the 3 guys mentioned in the beginning of this thread , were George Harrison , Allan Goodger & Scotty McLean ,George raced in England around 1900 ,while Max Foy was over there from Aussie land buying up the best he could get around 1910 ,he meet up with mr Jones the loft manager of the kings lofts ,mr Johns said to him ,your purchased some of the best birds over here ,have you heard of the Harrison's pigeons ,he said I read all the books & mags from over here ,no I haven't ,he said ,mr Harrison is a coal miner & the editors & owners look down on the working class ,& promote there elite ,so they can make money out of the game , then went on to show his results ,winning LD races with big birdage & big margins ,so mr Jones arrange for Max Foy a visit to George lofts , Max was not disapointed & the penny dropped ,he asked George could he buy some birds , but George didn't keep many ,they keeled in touch by mail ,around 1912 George lost his job in the coal mines ,so Max said he would buy the loft ,on one conditions ,that was he wanted George to race that year & pool his birds ,as he couldn't, a forward to do in the past ,& Max would cover all costs for that year outright , so the deal was struck up & it was the best year he had had ,with them splitting the profits , then in 1913 all of this Harrison's came to Aust ,which is all history now , 
the second lot mentioned are the Mcleans ,Scotty as he was known raced back in Scotland ,& migrated out I think 1915 & brought all his birds out with him he was around 19 at the time , the birds he brought were the Caldwell Hansenne's Barkers ,along with the Bonami ,he arrived in Sydney & soon set up a loft & got a job in a mascot Tanery ,who was owned by a famous pigeon flyer ,it took him About 3 years to get going ,but needed to use crooks from out here ,they were the Harrison's , Barkers & Hansenne's ,by the way he married Jim miller's a famous name out here niece ,by the time of his death he was the ace flyer in Sydney & had won more Nationals than any one ,
the 3rd name mentioned was Allan Goodger ,Allan was born & died in South Australia ,many of his relations raced there ,Allan would of been dead around 30 years now ,his birds became & are still famous for the Slice springs race 830 miles ,blood lines are the old SA imports , Jurion they have the Scotty Mcleans in them from sydney ,plus the best LD blood available ,I know in the 1990s Ponderosa came out & purchased some birds from John Pryor ,which were Goodgers With  cross of his dads blood Gits ,about 8 years latter ponderosa did well in a LD race , when checking the breeding the grandchildren were off Johns birds ,I've run out of ink lol cheeers 
This post was modified 1 month ago by
killer
Thanks for that Killer lots of good info there
A good and interesting read Killer. Thank you. 
Brilliant post, killer.
As you know my pigeons are pretty much Van Loon and Jansen based, but strains that have been in Australia for many years. My original Van Loons are from the Steve Beverly strain. Unknown to to you blokes in the UK. 
They are quite a bit different from what you might think a Jansen or Van Loon might be. Generations of racing here has made them strong, athletic and robust. 
My little 600 mile stray is vaguely described as a Harrison x Goodger cross. It is, in fact, just a Aussie long distance pigeon. But very beautiful.

The Billion Dollar Baby, bred off imported Van Den Bulck and Heremans pigeons, is just like what you see from the European lofts. Oozes quality. But is very much finer than what you see here from the proven strains. 
They have to be tough to succeed here.
The mob flyers in the big cities send 5,000 or 10,000 young birds, bred off imports, to the short races every week. They don't even need to have a homing instinct. They just get dragged back into town by the huge flock. 
But, to win long races, or any races out in the country, or 'the bush', as its called here, you need pigeons with vitality, strength, and a fierce homing instinct.  
Muzza the SB Vanloons came from RH in Western Australia he smuggled 4 eggs in from England in 1982 PB we had direct children off them here they are called Vanloon but 1 egg was  bushy ,1 Vanloon & Jansen , 1 Vanloon ,& the other Jansen,they have left scores of winners all over Australia ,but times have moved on ,cheers 
Muzza the SB Vanloons came from RH in Western Australia he smuggled 4 eggs in from England in 1982 PB we had direct children off them here they are called Vanloon but 1 egg was  bushy ,1 Vanloon & Jansen , 1 Vanloon ,& the other Jansen,they have left scores of winners all over Australia ,but times have moved on ,cheers 
Thanks for that, killer.
I did wonder, as the ones i have look very much like the old Jansens, and quite unlike the Van Loon pigeons I saw in New Zealand.