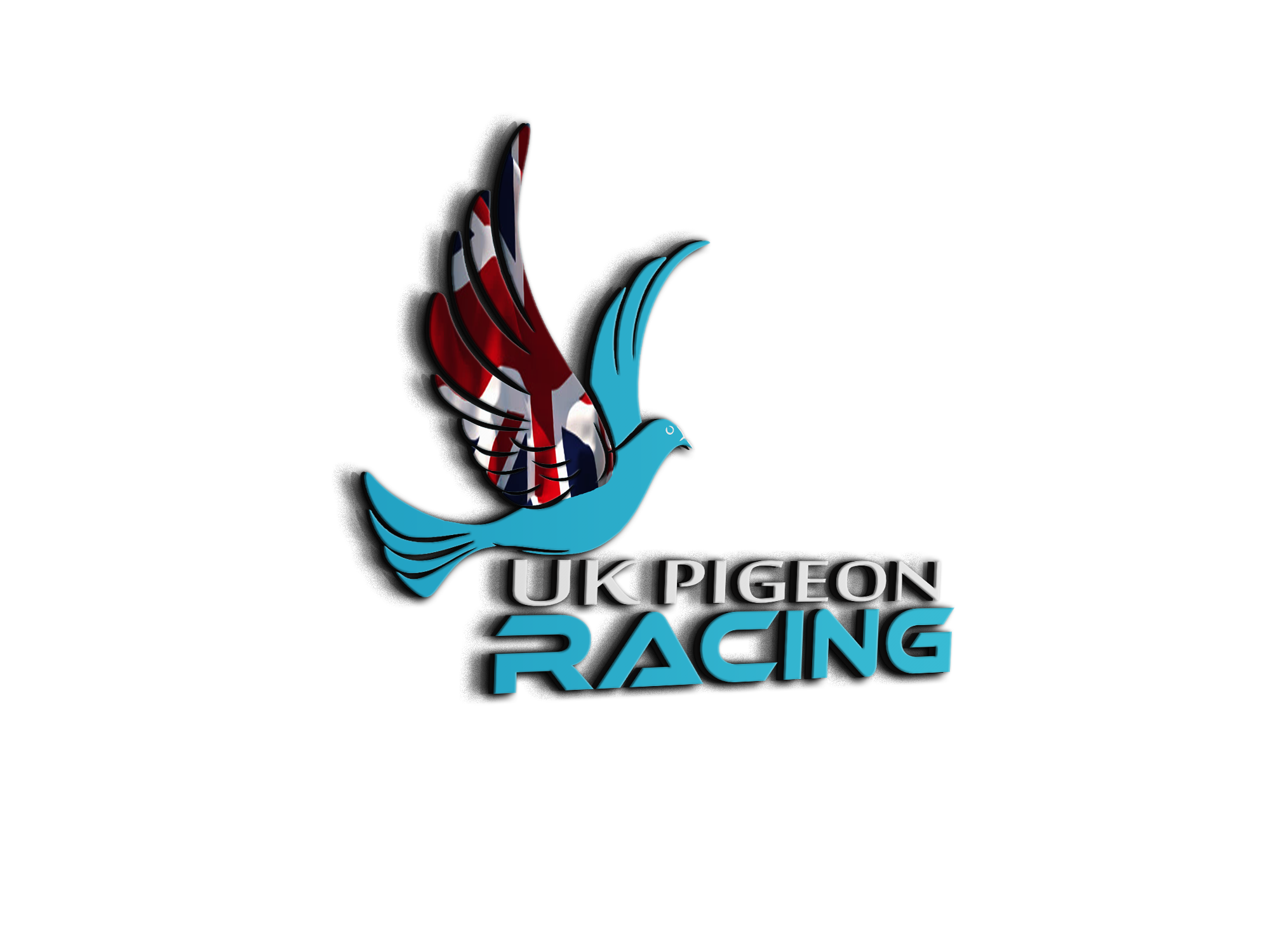 A summary of my 2020 season
I  started 2020 with 47 Old birds 20 of which, for various reasons, hadn't been raced. I had left the birds together over the closed season and let them pair how they wanted. I started breeding in February and kept one round from most pairs, fertility was disappointing and I had several pairs that didn't hatch. I wrung 4 youngsters for Andy and the Barcelona team which left me 23 for my own team. During March/April I lost 3 old birds to the Sparrow hawk ans also lost 2 youngsters off the loft who were probably also taken by the hawk.
As the old bird season approached I had fairly high expectations having had such a good 2019 young bird season and generally the birds were looking good. I had a couple of trainers in which I lost 5 birds, 3 late breds and 2 two year olds that had both been raced before. So had 30 birds that I planned on racing but due to Covid19 it suddenly looked as if racing wasn't going to happen, however a couple of weeks later than planned we did get the ok to start racing. 
We had 10 old bird races in which I only actually lost 5 birds, 2 of these I lost from races shorter than they had previously flown which was disappointing.
My results were 8x1st club, 3x2nd club, 7x3rd club and 7x4th club. So in all a pretty satisfying season. 
Individual bird performances were :- 
16V17419 3x3rd 1x4th    18H16687 1x1st   18V37312 1x1st   Bordeaux 410miles
19D11913 1x4th   19D11914 1x1st 1x2nd 1x3rd 1x4th   19D11915 1x1st 1x2nd 1x3rd 1x4th
19D11916 1x2nd 1x4th   19D11917 2x4th   19D11918 3x1st 1x3rd   19D11927 1x3rd
As I have said before it's only a small club but we still have some good fliers so I am pleased with the results and pleased that it's not just one pigeon that's scoring. Getting into the fed result is a whole different matter but unless I introduce some sprint lines and start flying widowhood one that I accept isn't going to happen too often from the distances we fly. Hopefully we will get some longer races in next year with the BBC. 
My youngsters were a bit dissapointing after last season, I didn't get as much training in as I'd have liked and started off with 21 birds in my team. We had 9 races in the program one of which was cancelled due to bad weather. In total I lost 12 birds, 8 from the first two races, 4 over the next 6. 
My results were 2x1st 2x2nd club 2x3rd club and 2x4th club.
Individual bird performances were :-
20F02663 1x1st 2x2nd 2x3rd 1x4th   20F02666 1x1st 1x4th   20F02668 1x3rd   20F02688 1x2nd 
Going into 2021 I have got 50 birds.
14 unraced old birds including 5 late breds and two birds acquired during the summer, one a Des Coulter cock the other a Southwell cock from Jeff Kirkham. 
22 raced old birds and 9 raced yearlings. 
So I have a fair bit to think about and to work on over the next few months. I will be separating my birds this winter and will be more selective of my breeding pairs with the view to breeding more youngsters from fewer pairs. I will still only breed around 30 youngsters but these will hopefully be 2 rounds each from 7 or 8 pairs. 
Hope this hasn't bored you all too much, all the very best. 
Great write up Trev. Good results too. Looks like you have a useful team coming together. Will be good for you to join the BBC for a bit of channel racing. Who knows if you do we could be racing against each other once more. In different sections and over different sides of the country but still against each other in the open. That would be the first time we have raced against each other since 1994, the year I moved to Cornwall. 👍
Very good report there Trev, congratulations on a successful season, hope it continues into 2021 season you have a very good season with some very good birds under very difficult conditions I doff my cap sir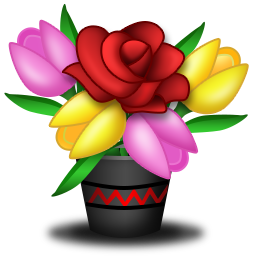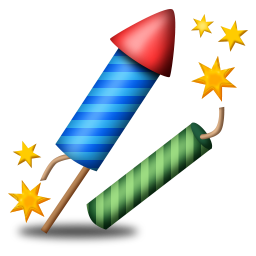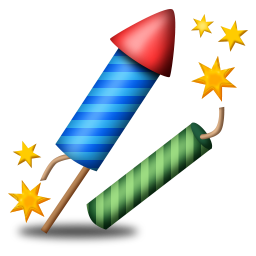 This post was modified 4 weeks ago by
buster121
great report Trevor  agree with the sprint bird i'm thinking the same as a cross the other thing training is a must good luck  2021
Great round up of your year, Trev. 
You did have a great old bird season. All the stars aligned, and they went very well, week after week. I must admit that I did enjoy seeing 'T. Hodges.' at the top of the sheet week after week. A reward for a lot of effort.  
After that, your young birds were a little less exciting for you. They are still learning.
What you you do works, for you. I would be taking a moment to think things through, before implementing too many changes. 
Just saying.

Good round up Trevor must try and do our round up, just don't  seem to be able to find  the time always some thing else to get done  
A great write up and summary of the season, a excellent old bird season.Also a good young bird season, as they are learning there trade in the early days.I think you need to plan for the attacks around the loft next year, it's a shame to loose the birds at home.I look forward to the next update.If you want some Sprinters let me know.
Ain't that the truth. 
I only have a tiny backyard setup, but I enjoy pottering around cleaning and feeding, changing a messy nest bowl, filling the grit pots, just enjoying my pigeons.

But lately I have found that I need to have a trolley with a bucket of feed, a bucket of grit, the feed trays, some newspaper and a bin liner.
This is to reduce the time I spend caring for 50 pigeons. Ok, with the babies, 60 pigeons. 
I am under time pressure with a very small loft. How do you do it with a proper racing operation? 
Thanks for all your comments and support as always, I will be looking at a few things over the winter including introducing some sprint pigeons and possibly purchasing an ETS system. Will keep you informed as things develop 👍
@trench Those YB you let me have are looking fine, the dark grizzles are cocks and the almost white one a hen (I think!).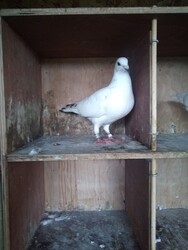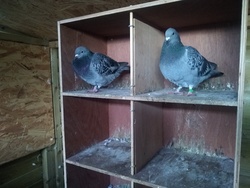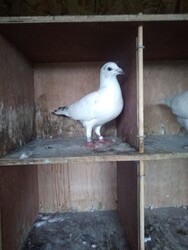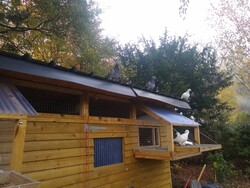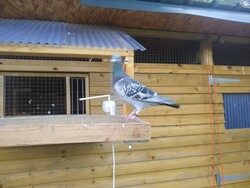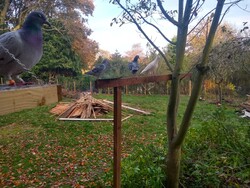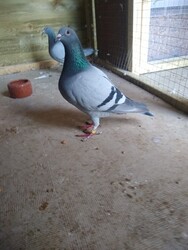 The white is Bit, green band Heineken, and black is Carling. This years YB are on a drinks theme 😉
Cracking job on the loft Saul 👍 birds are looking very well after the sickness problem you had. The white one is looking very much like its Dam now, the Chequers have come on nicely, it will interesting to see if they carry any grizzle or not. Shame you lost a few but the ones left certainly look happy and healthy enough mate. Lovely location too, looking forward to coming up to see you at some point once we get over this covid situation. 
All the very best and keep up the good work.