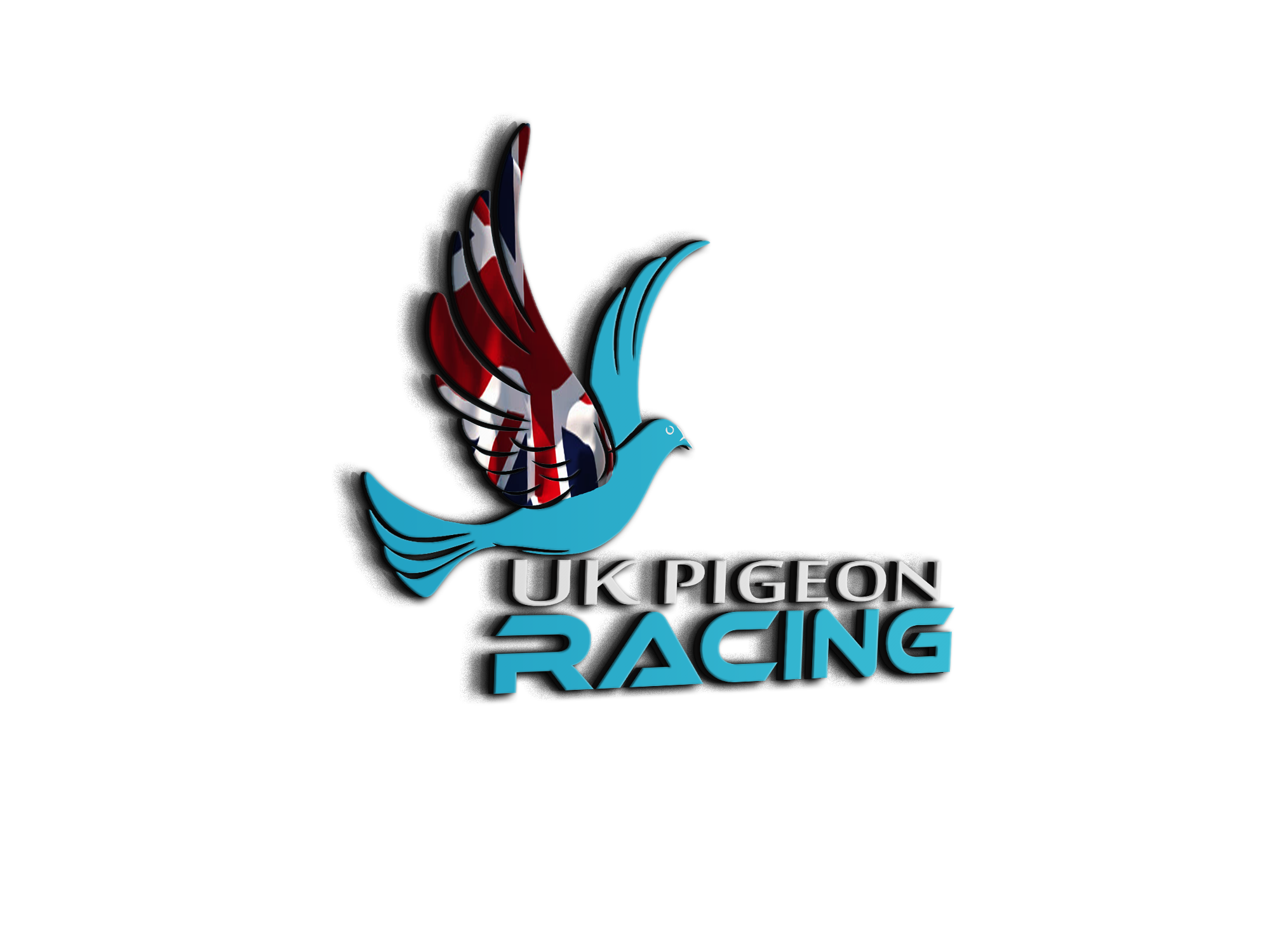 Visit from John & Ben
Had a visit from John & Ben yesterday evening. Grizzlecock & BKays. 
It was great to see you both again although the weather was rubbish. It will be great to spend a bit of time sitting in the garden having a chat over a cuppa when the weather is better.
In someways this was a difficult visit.
Due to them hoping to move house soon and Bens allergies to the pigeons they have decided that they have got to get rid of the pigeons, at least for the time being. Hopefully in the future once they have moved and rebuilt a loft designed to help Ben they will be able to have some again. 
As some will know it was John's initial idea for the forum to have this Barcelona challenge to which I put myself forward to run. 
John & Ben have bred youngsters for the challenge loft in each of the 3 years we have been going. It was one of theirs that was the first bird in our first race for the loft. Although I lost that hen in training last year and the cock of theirs was lost in racing last year he had produced 2 brothers that I still have. The 2 yearlings from last year are still both here, one having flown St Philbert 274mls and the other Poitiers 343mls. I also have 3 youngster from them left this year. 
With the birds having to go they obviously wouldn't have been able to breed anymore but still wanted to have an interest in the challenge. They asked me whether I would like some of their stock birds so that they could still be involved. So as I now have a section that can be used for a few stock birds I was happy to take some. 
So yesterday evening they brought me 4 pairs of their best stock birds. They are mainly 6 and 7 year olds but I'm sure they will be an asset to the project and give John & Ben a continued interest in our progress. 
These are the 8 pigeons, 4 cocks and 4 hens that they have given me. Photo taken this morning.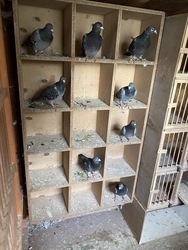 I will take some individual photos of them in a few days once they have settled down a bit. 
Thanks again John and Ben for both the birds and all the other bits and pieces you gave me. I look forward to your continued advice and support and look forward to having you both over again in the near future. Your more than welcome anytime. 
This topic was modified 4 weeks ago by
Andy123
that's  a good move Andy distance birds to breed from
sorry to hear they have had to give the give up but atleast there some distance breeders in the loft
Admin : https://www.ukpigeonracing.co.uk/
Enjoy the website and community.
That's great news about the stock birds, helps John & Ben out also.
Must say i enjoyed our brief visit to Andys even with the shocking weather.....for any of the lads who have not been to see the setup themselves or meet andy in person ,you soon realise it has that "right feeling " about it as you walk up the garden and into the loft(although i very nearly went for an accidental swim when i slipped on the decking. and nearly landed in his lovely koi pond).LOL
    Andy comes across as a very nice chap,and you can tell he will be getting his birds from past the pyrenees and on the mediterranean coast over the next few years....im sure of it...we all need to make sure this project gets our support..because as the demise of club racing gains pace over the next few years this great effort from Andy will attract more and more intrest and will become so important for many lads who cannot compete now...
                             from the heart johnny
Lovely post, John.
Of course I have not met Andy, or any of the blokes on here, but he is obviously a true pigeon fancier, as you say. 
The team will produce a good one before too long, I am certain of that.

Always great to see Andy. They all have long distance winners in their pedigrees. Two of them go back to a hen bred from Bruce Millard's 1st and 2nd Palamos and theres national and international winners in the others pedigrees (I think I remember seeing one of their grandfather's was 6th International Barcelona)
However, it's only a piece of paper. We really hope you can get something out of them. We hardly bred them much because of our circumstances. I really enjoy the project and Andy is a top bloke. So hopefully he'll get a good one out of them!
These are the stock birds from John & Ben. Photos taken this afternoon. Sorry not been cleaned out yet as I was letting them settle first lol.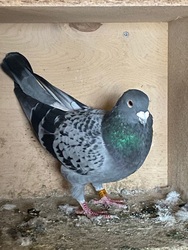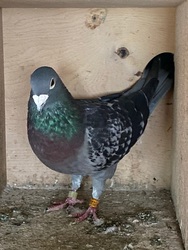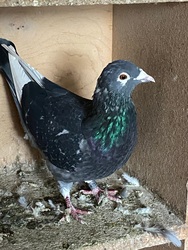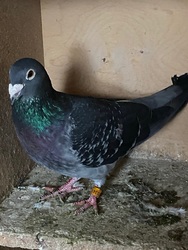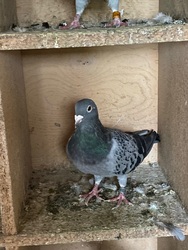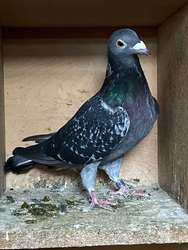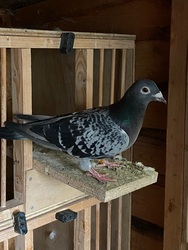 Although as Ben says it's just a bit of paper and as you know I'm not particularly fussed about pedigrees although I do like to keep good records and will build our own pedigrees from our birds here are some of the pedigrees from John & Bens birds.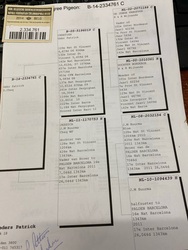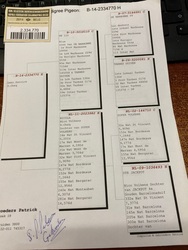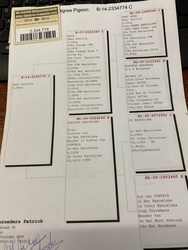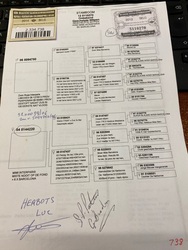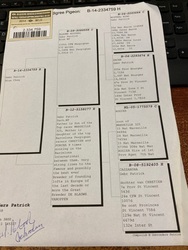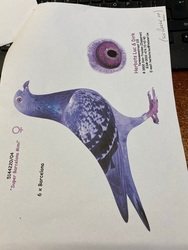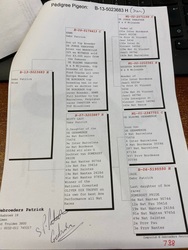 good luck Andy they will also be ybs bred in your loft which I think is a big help
@rainbow I think your right George especially as far as loft immunity is concerned. 
Good luck with the birds Andy. 
Every great dream begins with a dreamer. Always remember, you have within you the strength, the patience, and the passion to reach for the stars to change the world.