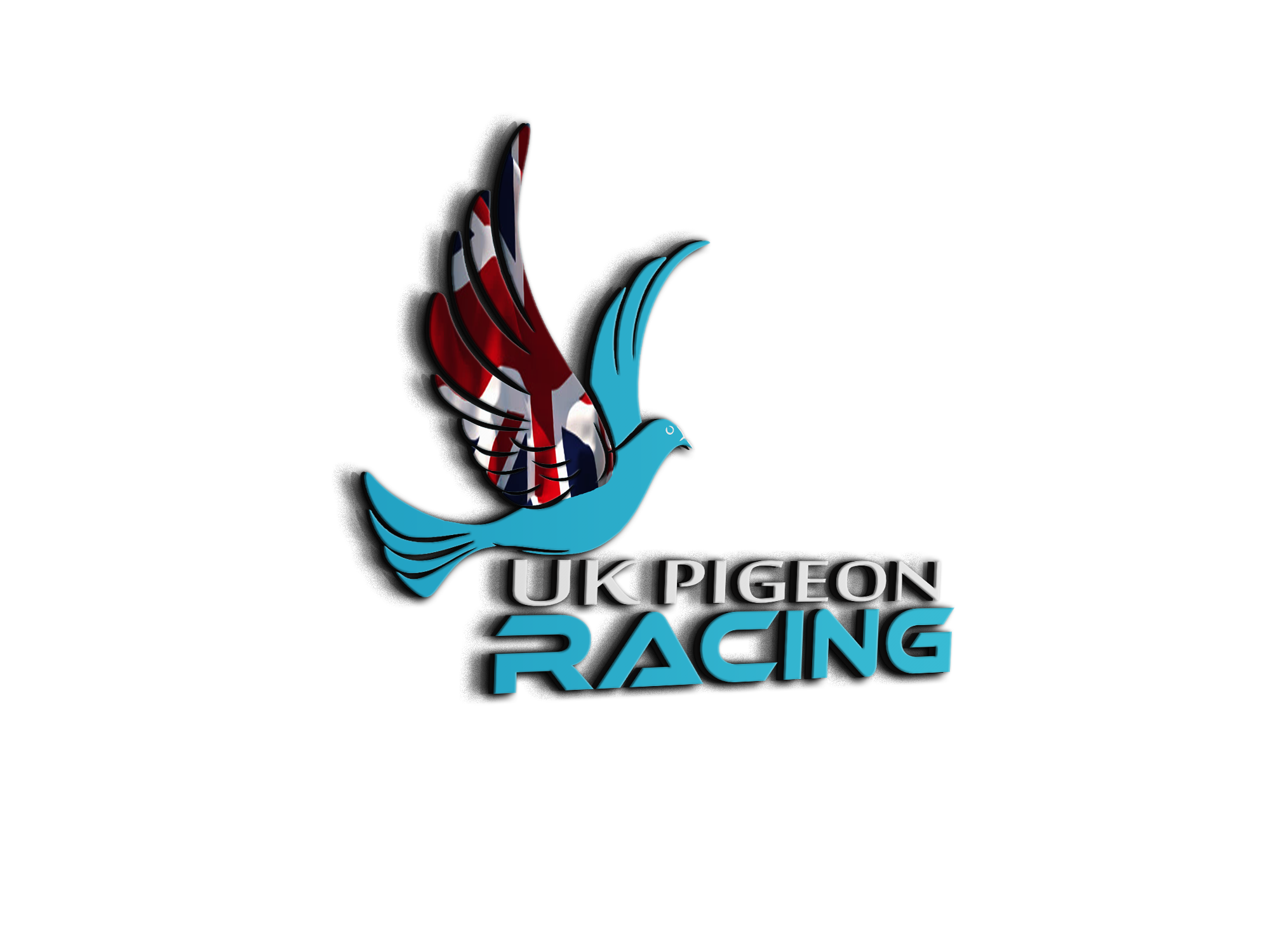 6 Pillars of Breeders
Topic starter
19/05/2020 7:12 pm
Please note these are not my ideas but from a site I use
Number 1 Racing Performance
When it comes to breeding, chances are better that you will produce a winning pigeon if you are breeding from birds that are winners.In racing pigeons, there is more to selecting breeders than just using the factors that can be physically seen or detected when holding a pigeon in our hand or viewing them on a perch. Yes, those factors are important however, there are many factors when selecting that cannot be seen.Some of those factors include variations in genetics which include everything from muscle quality, organ quality, the ability to orient and find home, inherited behaviors like the fierce determination to get home.We as fanciers select for physical characteristics we can physically see,the basket and the races however are our tool to select for the qualities that we can't see. Using this logic, we must assume if we want a leg upon selecting for breeding quality, we have to also look at racingperformance.So when selecting breeders the first pillar to look at is the birds past racing performance.
Sadie's Loft's, home of great birds, just a poor loft manager
Topic starter
19/05/2020 7:17 pm
Pillar 2  Breeding Performance
Which is worth more, one pigeon out of ten that is a "sport" or a champion often that are above average? This is a question we must ask ourselves.When evaluating our birds breeding performance we must set a standard. I think it's a wrong standard to select on merely the number of birds bred versus how many of them remain on the team. We must set a higher bar and look for those that produce diploma winners, even if a good number of their youngsters get lost in training. The basket training is selecting the youngsters that did not inherit the right combination of genes, while the diploma or poin twinners though few have inherited the right combination. If you do not havean abundance of diploma winners, than look at how many birds are first or first of three to the loft, start there. Set a standard and maintain it, if you improve enough to set the bar higher than you are doing something right.Also don't select from only one mating, mate it to at least three different mates before you give up on a breeder. Often times, you are looking for a good"nitch", sometimes two birds, genetically are not a good match and are passing on genes that do not compliment each other or are passing on similardeleterious genes. After you have mated them to several different mates and they are not producing to your standard, remove them from your program.
Sadie's Loft's, home of great birds, just a poor loft manager
Topic starter
19/05/2020 7:19 pm
Number 3  Physical Characteristics
Look for birds that meet your preferred physical characteristics of a champion pigeon. A good breeder will be balanced regardless of size, they will also have good feather quality. A breeder must also be healthy.Breeding stresses a pigeon and a pigeon under stress will not breed to his/her potential. The eyes should be clear and the wattle snowy white. Some breeders are prisoners or have been prisoners for some time, muscle tone and physical fitness is not maintained in a prisoner pigeon that is not out flying nearly daily. Also today when there are so many birds of prey attacking our homing pigeons, only a fool would let their best breeders loft fly and take the chance that a hawk would take them down. If you are looking on the race team, and you are selective with the race team, they should already possess the physical traits you are looking for.Here are some things to look for in the physical characteristic of a breeder,I prefer a bird with longer wings, I like the tips of the tenth flight feathers to reach within 1/2 inch of the tail bar, I look for a roomy throat and I don't like birds with long necks, I prefer a shorter roomier neck. I want the muscles and air sac to be supple as well as a broad rump area and astrong back. A bird must be balanced, both when viewed standing on a perch and when held inthe hand. I like a bird that is well feathered over the keel, sometimes I get birds that are not thick feathered in that area and none of them have ever flown to standard. I like the lower mantle ofthe tail to be thick. I like wide and longer secondary feathers on the wing, just like the tail, I like the lower mantle on the wings to be thick. I like the ear holes on my birds to be well feathered,Any birds that do not have well feathered ear holes have never proven to be of value. I am not asubscriber to eye sign at this point in my hobby so I make no selection based on eye signhowever, I like the eyes to be clear and the eye to look healthy as a whole.
Sadie's Loft's, home of great birds, just a poor loft manager
Topic starter
19/05/2020 7:25 pm
Number 4 Behavioural Characteristics
A bird that is calm in the loft. A bird that has a very strong desire to defend it's nest, eggs andyoungsters.Bird's that are excellent nest builders.You should select breeders if possible that exhibit good behaviors. I believe many of these are inherited if not genetically, also directly from the parenting of youngsters.Some good behaviors that we generally like to look for include,I like to make my old birds collect their own pine straw from a container on the floor just so I can note who works harder at building a nest, sometimes they really surprise me with huge towers of straw in a nest bowl. It also keeps them busy.If you are selective and remove birds that have bad behaviors on the raceteam, such as those that are lazy and don't loft fly well or those that despite your efforts do not trap well, then breeders from your race team will have those positive behaviors that you desire
Sadie's Loft's, home of great birds, just a poor loft manager
Topic starter
19/05/2020 7:28 pm
Number 5 The Pedigree
First some clarifications must be made about pedigrees. A pedigree is only as honest as the man who wrote it and secondly, infidelity is a scientifically proven fact in racing pigeon lofts. In the book the Pigeon Breeder's Notebook: An Introduction to PigeonScience, by Joseph W. Quinn It reports 2-17% illegitimacy depending upon the types of nest boxes that were used. In a racing loft, we are more concerned about space and types of nesting boxes to motivate our birds. If you are a natural flyer, be warned there is a level of illegitimacy in your loft But, when you are selecting from your own race team, you are selecting for traits that your birds already posses where even if you are purchasing a bird with a guaranteed pedigree some traits you desire may not be in the genetics at all.If you are confident with your pedigree then look for ancestors that meet your standard. If you are breeding for a long distance bird, you want a pedigree full of long distance birds.Unfortunately a lot of pedigrees only list famous names of famous champions in a family of birds. You might have to do your research to find out exactly what kind of distances those birds were flying and that can be difficult when dealing with imports. I really like to see common ancestors on both the Dam and Sire side of a pedigree. I especially like to see signs of in-breeding or line breeding in a pedigree. Mind you though, if you are looking back two or three generations and though descended from champion ancestors,those recent few generations have only been stock birds, there is a chance something has been lost. If you have a pedigree from an active flying loft and there is in-breeding and line breeding which has produced scoring birds, I would consider it a very valuable pedigree.Remember, regardless of the pedigree, if a bird can not produce anything valuable, it has no value to you as a breeder!
Sadie's Loft's, home of great birds, just a poor loft manager
Some good info there Buster. 
Home of the ukpigeonracing test loft.
Topic starter
19/05/2020 7:30 pm
Number 6 Relationships
Look for relationships when breeding, try to cross birds that are as related as possible. Matings such as Uncle xNiece, Cousin x Cousin, Grand Father x Grand Daughter are valuable. It increases your chances of producing homozygous positive traits. If you are into using the linebreeding of Joe Rotundo or the line breeding of M. H."Dad" Paget then relationships are extremely important.If you do not have birds that are related within two generations but you do have birds that are of the same or share the same "strains" then match them up. Yes,it's a shot in the dark, but you have a better chance of getting homozygous traits then two totally unrelated pigeons from two totally unrelated strains.
Sadie's Loft's, home of great birds, just a poor loft manager
I like inbreeding and line breeding myself. Not that I can do that yet but will be part of the Barcelona loft progression to breeding a distance racing family. 
Home of the ukpigeonracing test loft.
I do sometimes wonder if Chris F isn't more interested in the fast dollar than the fast pigeon.
I get emails from his site all the time. It usually is a lead up to a sales pitch.
This post was modified 1 year ago by
Murray
I am good! They aren't firing rubber bullets at me. Yet.
Welcome to Victoria, 2021.
Topic starter
20/05/2020 3:54 pm
I do sometimes wonder if Chris F isn't more interested in the fast dollar than the fast pigeon.

I get emails from his site all the time. It usually is a lead up to a sales pitch.
Agree mate always is a sales pitch
Sadie's Loft's, home of great birds, just a poor loft manager